Action Centre Coordinator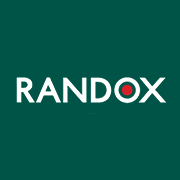 Employer Information
Randox
E: recruitment@randox.com
T: +44 (0) 28 9442 2413
Action Centre Coordinator (21N/ACRB)
Randox is welcoming applications for the position of Action Centre Coordinator. This all-rounder position will act as a point of contact for customer queries providing and exceptional level of service. The successful applicant will be the "face" of the company and, as such, should always portray a professional demeanour.
The role will involve the development and coordination of the action centre, providing call handling and front-line support to our customers.
Based from the company HQ in Crumlin, Co. Antrim, this is an excellent opportunity for a customer orientated individual with excellent communication skills.
The location of the role will require the successful applicant to have a valid driving licence and access to a car.
The Role:
• Operation of the company telephone and email system to receive customer complaints or enquiries ensuring a rapid response rate according to agreed standard.
• Use of relevant software to record and monitor the status of customer and internal queries.
• Contacting customers to carry out post-market feedback and trending of this data.
• Ensuring that all product queries are brought to the attention of the relevant support teams.
• Filing correspondence from customers and completed queries.
• Communicate and liaise effectively with customers/suppliers/visitors etc as well as internal staff; interpret and respond clearly to requests.
• Carry out biannual customer feedback.
• Relevant administrative tasks.
The Successful Applicant:
Essential:
• Excellent communication skills
• Confidence in dealing with customers
• Excellent organisation skills
• Confidence in dealing with customers
• Excellent organisational skills
• Ability to work both in a team environment and independently
• Ability to work to strict timeframes and meet deadlines
• A willingness to develop a high level of product knowledge.
Desirable:
• Degree level education in a Business/Life Science discipline
About Randox:
Randox Laboratories is passionate about improving global health and saving lives through the development of innovative and pioneering products. Through our commitment and the skill of our people we have grown to be a world leader in diagnostics for clinical healthcare, toxicology, food security and providing quality solutions to over 145 countries. In order to serve our growing international markets we require high calibre applicants with scientific, engineering, software and broader business skills – including sales, marketing, logistics, finance and many more.
Central to the Randox ethos is our drive to improve healthcare worldwide and every one of our staff plays a vital role in this aim.
Randox Laboratories Ltd is an equal opportunities employer.
---