Action Centre Coordinator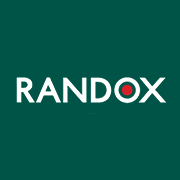 Employer Information
Randox
E: recruitment@randox.com
T: +44 (0) 28 9442 2413
Action Centre Coordinator (22N/ACCS)
Randox is welcoming applications for the position of Action Centre Coordinator. This all-rounder position will act as a point of contact for customer queries providing and exceptional level of service. The successful applicant will be the "face" of the company and, as such, should always portray a professional demeanour.
The role will involve the development and coordination of the action centre, providing call handling and front-line support to our customers.
Based from the company HQ in Crumlin, Co. Antrim, this is an excellent opportunity for a customer orientated individual with excellent communication skills.
The location of the role will require the successful applicant to have a valid driving licence and access to a car.
The Role:
• Operation of the company telephone and email system to receive customer complaints or enquiries ensuring a rapid response rate according to agreed standard.
• Use of relevant software to record and monitor the status of customer and internal queries.
• Contacting customers to carry out post-market feedback and trending of this data.
• Ensuring that all product queries are brought to the attention of the relevant support teams.
• Filing correspondence from customers and completed queries.
• Communicate and liaise effectively with customers/suppliers/visitors etc as well as internal staff; interpret and respond clearly to requests.
• Carry out biannual customer feedback.
• Relevant administrative tasks.
The Successful Applicant:
Essential:
• Excellent communication skills.
• Confidence in dealing with customers.
• Ability to work both in a team environment and independently.
• Ability to work to strict timeframes and meet deadlines.
• A willingness to develop a high level of product knowledge.
Desirable:
• Degree level education in a Business/Life Science discipline.
About Randox:
An international company operating in over 145 countries that continues to have unparalleled growth, Randox Laboratories has been the heartbeat of the UK's National COVID Testing Programme throughout the pandemic. In early 2020 Randox recognised the threat from COVID-19 and, based on over 40 years of diagnostic experience, quickly developed a test to accurately identify the virus. Testing at scale commenced within weeks to support the UK's National Testing Programme and private clients alike. Through the enormous effort and commitment of its staff Randox is currently operating at a capacity of 180,000 COVID-19 samples per day, making it the most productive laboratory in the UK and Ireland and amongst the very largest in Europe.
Central to the Randox ethos is our drive and determination to improve healthcare worldwide and every one of our talented staff play a role in this. In order to serve our growing international markets, we require high calibre applicants with scientific, engineering, software and broader business skills – including sales, marketing, logistics, finance and many more. Join the Randox team and play your part in improving the health of millions.
Randox Laboratories Limited is an Equal Opportunities Employer
---