Admin Support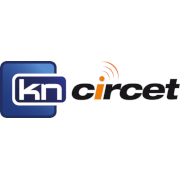 Employer Information
KN Circet
E: recruitment@kncircet.ie
T: +353 (1) 457 5000
On the back of an ever-increasing workload, Circet UK are looking for an experienced Administrator to provide additional support to our existing team.
Responsibilities:
Update electronic systems and maintain a record.
Maintaining Training records and internal documentation.
Developing documentation for and with the Project Co-Ordinator.
Perform other related administrative duties as required by the Project Co-Ordinator, including but not limited to, filing, photocopying and scanning, research and amend documentation as required.
Other duties as assigned.
Knowledge requirements:
Previous experience in a similar role.
Have a good working knowledge of Microsoft Office, predominantly MS Word, Excel and Outlook.
The ability to organise, multitask, prioritise and work under pressure.
Demonstrate excellent communication skills both written and verbal.
Exhibit analytical and problem-solving skills and willingness to adapt to new challenges.
Establish good working relationships with colleagues.
Have integrity and humility in all aspects of work.
Possess time management skills and be friendly and upbeat attitude.
A good understanding of project governance and control.
High attention to detail.
Customer services skills
---