Administrator (Manufacturing)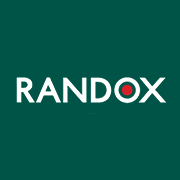 Employer Information
Randox
E: recruitment@randox.com
T: +44 (0) 28 9442 2413
Administrator (Manufacturing) Job reference: 22N/WOPA
Location: Site 4.
Shift Pattern: Monday – Thursday 7:40am – 5:20pm, Friday 7:40am – 11:40am
Randox has an exciting opportunity for a hardworking individual with great attention to detail to join our team at Randox. The role of Works Order Processing (WOP) Administrator will involve several support functions amongst our Packing Teams within the Manufacturing Department, based at our Site 4 location and will be pivotal in the smooth running of the team.
The Role:
• The reporting to the Works Order Processing Supervisor.
• The issuing and completion of all manufacturing work orders in line with departmental standard operating procedures and work instructions.
• The identification and implementation of any changes in practices to improve the performance of the department.
• Ensuring that all records are maintained.
• Additional Sage duties including checking quantity available, bin to bin transfers, putting sheets on Sage.
• The accurate recording of data.
• Ensuring that all processes adhere to quality requirements.
• Receipt and stock control of dot codes as required.
• Adherence to the company's Positive Work Environment Policies, Health & Safety procedures, and the maintenance of a safe working environment.
• Filing of Device History Records for Randox OEM
Based at Randox Site 4 in Crumlin, this role operates within the following shift pattern:
Monday – Thursday 07:40am – 17:20pm, Friday 07:40am – 11:40pm.
The Candidate:
Essential:
• GCSE (or equivalent) in Maths and English Language.
• Good computer skills.
Desirable:
• Good communication skills
• Good organisational skills
• Working knowledge of departmental procedures
• Previous experience of working in an office environment
• Good numerical skills
• Excellent attention to detail.
• Ability to work under pressure.
• Motivation to complete tasks to a high standard and to strict deadlines.
• The ability to work as part of a team and independently using initiative.
About Randox:
Randox Laboratories passionate about improving global health and saving lives through the development of innovative and pioneering products.
Through our commitment and the skill of our people we have grown to be a world leader in diagnostics for clinical healthcare, toxicology, food security and providing quality solutions to over 145 countries. In order to serve our growing international markets we require high calibre applicants with scientific, engineering, software and broader business skills – including sales, marketing, logistics, finance and many more.
Central to the Randox ethos is our drive to improve healthcare worldwide and every one of our staff plays a vital role in this aim.
Randox Laboratories Ltd is an Equal Opportunities Employer

---