Appointment of Independent Members to Policing and Community Safety Partnerships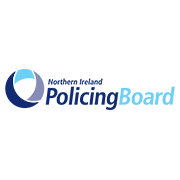 Employer Information
Northern Ireland Policing Board
E: pcsp@nipolicingboard.org.uk
T: 02890 408500
Job Summary
The overall purpose of the PCSP is to make communities safer through empowering them to develop solutions that will help to tackle fear of crime and anti-social behavior, as well as contributing to increasing confidence in policing. Each of the 11 District Councils has an established PCSP consisting of between 8 and 10 Political Members (Councillors) who are appointed by the local council and between 7 and 9 Independent Members. Each PCSP also has representatives from 7 public sector organisation who are designated to sit on the PCSP, these are the Education Authority (EA), Health and Social Care Trust (HSCT), Northern Ireland Fire and Rescue Service (NIFRS), Northern Ireland Housing Executive (NIHE), Probation Board for Northern Ireland (PBNI), Police Service of Northern Ireland (PSNI) and Youth Justice Agency (YJA). The Chairperson of each PCSP is an elected member, and the Vice Chair is an Independent Member. Each PCSP also has a manager who is responsible for supporting the Partnership in its work.
Whilst Belfast operates a principal PCSP there are also 4 District PCSPs (DPCSPs) for North, South, East and West of the city. A DPCSP consists of 6 Political Members (Councillors), who are appointed by the Council and 5 Independent Members. It is possible for candidates to be appointed to both the Belfast PCSP and a DPCSP or, indeed, more than one DPCSP.
As a member of any PCSP you are expected to attend a range of PCSP meetings and events (an average of 20 per year) and will also be requested to attend sub committees/groups and training.
As an Independent PCSP/DPCSP member you will play an important role in maintaining public confidence in policing and ensuring that the voices of local people are heard on a wide range of issues. You will work with local elected colleagues, the statutory and voluntary sector and the community to identify and develop local solutions to policing and community safety issues. Some of your responsibilities as a PCSP member include:
Consulting and engaging with the local community and statutory groups to identify local concerns relating to policing and community safety.
To deliver a reduction in crime and enhance community safety by putting in place implementation structures and delivery mechanisms.
To tackle anti-social behavior and crime related issues through a partnership approach
To develop, support and implement projects to enhance community safety.
To monitor and evaluate performance of the PCSP and associated projects effectively.
To ensure the local PCSP Action Plan and policing plan reflects the views and concerns of the local community.
To work collectively with other members to successfully carry out the statutory duties of the partnership.
To raise awareness of the partnership
Monitor the performance of the police and provide views to the District Commander and the Policing Board on any matter concerning the policing of the district.
Ultimately, if a PCSP is working well the local community should feel safer in their community and have increased confidence in the Police.
---