Apprentice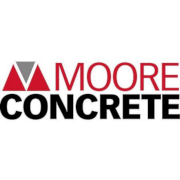 Employer Information
Moore Concrete
E: recruitment@moore-concrete.com
T:
Moore Concrete's Apprenticeship Programme is an opportunity that we pride ourselves in offering to young students studying all levels of apprenticeships, providing them with the platform to upskill, develop their knowledge and gain relevant work experience alongside their studies. We have an on-site Apprentice Mentor who is available for unlimited support and guidance, as well as quarterly Apprentice Reviews to grasp a deeper understanding of what our Apprentices have learnt and how else we can accommodate them to help grow their technical ability within their role.
We are currently recruiting Apprentices to join our growing team. The purpose of this role is to allow students to upskill and develop throughout the business, which will coincide with their studies – benefitting them academically as well. Apprentices are offered a rotation plan, giving them the chance to rotate throughout the company, opening their options to a number of different careers paths (quality, batching, welding, joinery, civil engineering, purchasing etc) – we will work alongside each individual to help cater their needs to grow.
Company benefits include a competitive salary, free car parking, pension scheme, healthcare scheme, company performance related payment scheme, sickness payment scheme, paid holidays and a cycle to work scheme.
Hours of Work: Hours will be variable between 32 – 48 hours per week as needed. Standard hours of work will be Monday – Friday 06:00am – 15:00pm or 08:00am to 17:00pm however flexibility to work overtime and/or Saturdays as necessary is essential. Please make HR aware of what day(s) you will require for day release to tech.
Roles and Duties:
Depending on area within the business, apprentices will be expected to:
Bring a high quality and efficient approach to all processes involved in
Use skills learnt at further education to bring across different approaches and outlooks on processes to work more efficiently – working alongside management to bring these points across
preparing moulds, pouring concrete, producing all planned products
Ability to read technical drawings
Draw risk assessments and method statements for each department
Drive continuous improvement of the quality-systems throughout the company. Ensure compliance throughout all projects in terms of quality standards. Ensuring quality checks are completed on products produced in the factory
Represent the company in a professional manner with clients/ potential clients when required
Essential Criteria:
Willingness to learn and upskill
Studying or applying to study a Higher-Level Apprenticeship
Understanding of Health & Safety at work
Flexibility in working hours and strong adaptability skills
Good communication and teamwork experience
Willing to clean and maintain working area
An understanding of both written and spoken English
Desirable Criteria:
Previous work experience in a working environment
The ability to read technical/construction drawings
Experience with hand / air and power tools
CSR

---