Area Manager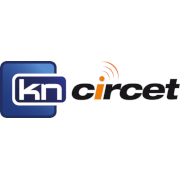 Employer Information
KN Circet
E: recruitment@kncircet.ie
T: +353 (1) 457 5000
Reporting to the Contracts and Operations Director, the Area Manager will be responsible for overseeing the Commercial and Operational delivery of all Freeflow activities, maintaining the highest of standards where health & safety is paramount with a direct focus in the UK South (England) region. Leading a team of Contracts Managers, Operations Managers, designers and noticing co-ords daily to ensure fluid consistent delivery and strict management of costs to meet/exceed our collaborative targets. Potential requirement to travel to suit the needs of the business as we continue to expand our operational footprint.
This is a vital role in ensuring the continued success in the region with a primary focus on health and safety and customer/client service excellence.
Main Duties:
Carry out commercial review and risk analysis of contract.
Draft, amend and review bespoke contracts.
Service and develop existing & new contracts as the main point of contact for our clients.
Provide commercial links between Operations Department and Directors.
Liaise regularly with clients and other stakeholders, including local authorities to ensure clear line of communication in respect to our projects.
Work within the budgets set to ensure successful, cost effective delivery where health & safety is paramount.
Develop and maintain awareness of Health and Safety and other relevant regulations to inform decision making.
Undertake any other duties as reasonably required including travel as necessary.
Work closely with Operations Manager to ensure all works are appropriately resourced.
Liaising with Operations and Contracts department in highlighting resource requirements in the region and clearly laying out a process to backfill required roles.
Experience, Skills and Knowledge:
The successful candidate will have:
Full driving license.
Excellent communication & presentation skills.
Ability to work and exceed under pressure.
AutoCAD or equivalent experience preferred but training will be provided.
Ability to travel dependent on companies' requirements.
Work within the budgets set to ensure delivery/commercial success.
Ability to manage a team in a quick turnaround environment ensuring the highest of standards are maintained throughout.
Ability to make reactive decisions at a moment's notice.
Strong leadership qualities.
Minimum 5 years + experience in the traffic management industry.
Ability to conduct yourself professionally and coherently when attending meetings.
Think critically and problem solve.
Handle confidential/sensitive information with discretion.
High attention to detail.
Customer services skills.
Conflict management and resolution skills – Build consensus, anticipate and solve problems.
Ability to adapt to a fast-paced environment where client demands require a service second to none.
Clear lines of communication progressively between our operations department, contracts department, client, stakeholders and supply chain partners.
Excellent IT skills including full MS Office package.
Health & Safety Compliance:
Monitor site practices and routines to ensure compliance with relevant legislation and regulations, including the company H & S Policy, to minimise the likelihood of accidents and the resulting fines and compensation claims. Ensure training needs are identified and, in conjunction with HSEQ Department, arrange for personnel to attend such courses as are necessary. Failure to embrace a safe and secure environment can result in disciplinary proceedings.
---