Assistant Technologist (New Product Development)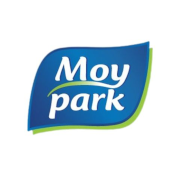 Employer Information
Industrial Temps
E: info@industrialtemps.com
T: 02890322511
Our client, Moy Park Ballymena, one of the UK's top 15 food companies, Northern Ireland's largest private sector business and one of Europe's leading poultry producers, require an Assistant Technologist (New Product Development) to join their team
You will assist with new product developments and innovations, redevelopment and transfer of products from concept through factory trial to launch, meeting all of the requirements of internal and external targets, in required timescales.
Pay Rate: £12.20 per hour + holiday pay
Hours Per Week: 40 hours a week
Working Hours:Monday to Thursday 8.30am – 5.00pm, Friday 8.30am – 4.30pm
Job Type: Full Time, Temporary to Permanent position
Job Duties:
– Assist Product Innovation and Development Managers/Technologists to efficiently deliver product innovation and development projects.
– Regular communication to a consistently high standard with Managers/Technologists is essential in all aspects of kitchen, factory and paper work. The technician schedule should be referred to on a regular basis to ensure all planned tasks are completed as well as additional daily/weekly tasks.
– Completion of kitchen concept work in an organised fashion and the relevant paperwork ie recipe progression sheets filled in and logged onto Sharepoint and a copy held in the blue project file for reference.
– Ordering of raw materials as required for kitchen work and as directed by Managers/Technologists for factory trials.
– Sample requests: raising sample numbers and completing relevant documentation; ensuring samples are produced to the required specification; labelling samples with description and use by; enclosing cooking instructions with all samples; and ensuring any additional information is enclosed as required.
– Kitchen Duties must be completed at the end of each day and weekly as specified. The kitchen/work area must be kept clean and tidy.
– Individual project work may be assigned.
– Attending line trials, ensuring the following duties are actioned where required:
• Ability to independently run line trials in conjunction with Operations, as agreed with Manager/Technologist.
• Collaborating effectively with other key functions (such as Commercial, Operations, Group Technical, Process, Packaging, Site technical etc) to deliver trials/launches.
Job Criteria:
Essential
– Either previous experience in Product Demonstrated extensive practical factory or product development experience.
– A track record of delivering and completing tasks successfully and on time.
– Excellent communication skills with the visible passion and enthusiasm for delivering Product Innovation and Development.
– Ability to demonstrate good IT skills.
– Ability to demonstrate excellent attention to detail in all aspects of work.
– Ability to work as part of team and independently.
– Good organisational skills with the ability to plan and manage individual workload.
– Ability to show initiative.
– Ability to gain and maintain trust and respect of colleagues.
– Able to undertake occasional business trips to meet the demands of the job.
– Full driving licence.
Desirable
– Project management skills
– Sound technical knowledge.
If you are interested in this role, please forward your CV through to karolina.pawlicka@industrialtemps.com or call the Ballymena office on 02825420140.
---