Audit Team Administrator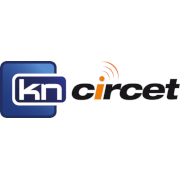 Employer Information
KN Circet
E: recruitment@kncircet.ie
T: +353 (1) 457 5000
Main Purpose:
The purpose of this role is to join a high performing Centre based team to carry out work in an effective, efficient, client focussed manner.
Scope:
Audit completed work to achieve the business goals of Network Operations in an efficient, effective manner.
Support team members through regular engagement to ensure compliance with AFS and ArcGIS and to audit standards allowing regular quality reconciliation submissions to the client.
Accountabilities:
Performance
Communicate effectively through regular staff engagement.
Proactively manage your work performance and support colleagues in theirs.
Gain participation and involvement of team members towards team and company objectives.
Implement audit procedures and processes and ensure these are complied with.
Assess own training requirements across H&S, AFS and Quality and arrange through support from team and line manager.
Communicate health & safety and quality policies and procedures effectively and foster a culture, where health & safety is considered a core value in all work audited.
Issue out non-compliance to crews, manage and maintain tracker, ensuring any non-compliances identified as closed in timely manner.
Operations
Support business change initiatives, achieving appropriate performance levels
Undertake projects as required by the company
Provide support to ensure crew compliance to AFS and ArcGIS processes (Logon/Logoff/photos/site set-up/WASP
Overall review of final As-build and prepare this for inclusion in reconciliation submissions.
Finance
AFS: Ensure all orders are brought to "Work Complete" immediately upon all codes being claimed.
Ensure all Works Orders are closed in the most efficient timeframe to maintain cash-flow into the business.
Ensure all orders comply with quality standard and regulatory requirements to reduce/eliminate delays in GRN approvals.
Ensure all orders are fully audited and meet required standards
Key Skills/Person Specification
Essential
Ability to prioritise a busy workload
Ability to work to strict deadlines
Demonstrable track record of working effectively in a team
Excellent written and verbal communication skills
Manage day to day review of information on AFS and ArcGIS
Ability to create/amend As-builts and manage links to client/company shared folders
Desirable
Experience of the civil engineering / telecommunications industry
Key Attributes:
The following personal attributes are key to success in the above role: –
Planning and Organising – Ability to plan and organise an often-heavy workload to produce high quality outputs and to meet tight deadlines.
Detail Consciousness – Abilities to handle detail in a rigorously and accurate fashion, reducing the propensity to make mistakes.
Interpersonal skills – Ability to deal effectively with a wide variety of people. Being aware of the impact of words and actions on those around them and to amend these accordingly. Skilled with workers and other management team members.
Team Working – innate ability to build effective working relationships within the team
---