Bakery Staff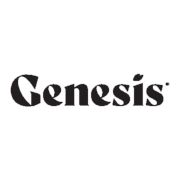 Employer Information
Genesis Bakery
E: hello@genesisbakery.co.uk
T: 028 7963 2465
Bakery/General Team Members Nighshift, Magherafelt.
​​​​​​9pm to 6pm
OR
6pm to 3am
​​​​​​​OR
7pm to 4am
(Full-time Positions across a range of shifts)
Starting at £11 per hour (regardless of age)
Genesis
Genesis is the place where we make, bake, shape, flip, roll, knead, stretch, and generally craft delicious things.
For us, baking is the perfect mix of creativity and science. We use only the finest quality ingredients, combined together with care and attention and then baked in precisely the right heat for exactly the right time.
We are a craft bakery, which means that we still have bakers kneading, rolling and piping by hand, that's why we can create the fabulous treats which we all love to eat.
Other people like what we do too, so although you probably know that you can buy Genesis products in your friendly local retailer, what you might not know is that we also make a lot of delicacies for retailers such as Waitrose and Marks and Spencer, which are then sold all over the world!
You need to have really high standards to do that and a true pride in what you do and that's what our team have got.
Closing date: 5th July 2022 at 5pm.
Genesis is an equal opportunities employer.
---