Bakery Team Members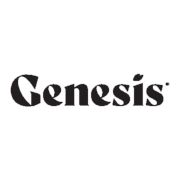 Employer Information
Genesis Bakery
E: hello@genesisbakery.co.uk
T: 028 7963 2465
Our Bakery has many sections. You will be part of working as one big team, with each area playing an equally important role in the Genesis production process.
Bakery: This is where the magic starts. This section receives raw materials, weighs ingredients, mixes and prepares all sorts of delicious things. It can involve heavy lifting and moving of ingredients and precision of weighting.
Baking / Ovens: This is where goods are baked in our ovens. This section bakes and de-pans the goodies fresh from the ovens and cools them. It can be a very warm environment and precise attention to detail is required to ensure temperature and timings are exact.
Finishing (Piping and Decorating): This is where we get creative. This involves highly-skilled decorating and finishing processes which are completed by hand. Precision and attention to detail are a must. It involves high levels of concentration and a steady hand. Although it can be repetitive, it is really rewarding to see the lovely creations.
Packing: This is where we wrap, box and label our scrumptious creations. This section skilfully packs and presents the final products for many of our different big brand customers, as well as for selling locally under our own much-loved Genesis brand. Speed, hand and eye co-ordination and careful handling of the product is essential.
Goods In / Despatch: This is where goods are received and sorted for the bakery or batched up for distribution. This team carefully sorts and organises bakery ingredients/raw materials and prepares orders for swift despatch to our wonderful customers, so that everyone can enjoy our fabulous goodies at their freshest. Attention to detail, lifting, moving and careful handling of goods is essential.
Machines: This is where we get a little automated. These team members set up the machines for production, load the ingredients and run the machine, undertaking checks to ensure quality standards and cleaning down the lines. It can be a busy, needs 'technical' confidence to set up the machine, as well as a close eye for detail to make sure there are no line glitches that need to be swiftly sorted.
Hygiene and general cleaning: This is where some serious cleaning takes place! This section is a critically important part of our production process, ensuring that equipment and machinery are thoroughly and regularly cleaned, helping the production process to flow safely and efficiently. It also involves other general cleaning duties across our bakery site. It can be busy and can involve heavy lifting and industrial scale cleaning.
Please see the attached documents for essential and desirable criteria, for what we can offer you and what happens next!
Do not delay, apply today!
---