Belfast Digital Innovation Commissioner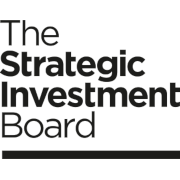 Employer Information
Strategic Investment Board for Northern Ireland
E: recruitment@sibni.org
T: +44 (0)28 9025 0900
Belfast Digital Innovation Commissioner
Belfast City Council is providing the civic leadership that will bring together and catalyse the collective potential of our universities, businesses, anchor institutions, local government and citizens to collaborate, innovate and experiment using cutting-edge technologies and data. This will better harness our amazing pool of talent, creativity and first-class digital infrastructure.
The Council and its partners have made significant progress to date, including progression of the Belfast Region City Deal in which the Council is the lead partner. The Treasury funding for the innovation and digital strands of the deal amounts to £350m.
The Council has been developing deeper partnership arrangements between anchor institutions in the city to coordinate civic investments more closely. The lead institutions working in partnership with the Council are the two Universities and Belfast Harbour Commissioners.
For more details on their work please visit: www.innovationcitybelfast.com​​​​​​​
Purpose and Function of Post
Belfast City Council has asked the Strategic Investment Board (SIB) to provide strategic advice to assist the Council and its partners with the formation and delivery of civic investment in digital innovation.
On behalf of Belfast City Council and its partners, SIB will offer a two-year fixed term contract with possibility of extension, contingent on performance and funding. This role will be offered as direct employment or as a secondment. We are open to flexible working arrangements.
Belfast Digital Innovation Commissioner will report to the Chief Executive and Deputy Chief Executive of Belfast City Council. The post holder will also be accountable directly to the Chief Executive of SIB.
Main duties and responsibilities
​​​​​​​
Lead the City's innovation investment, building on progress already made, in service of inclusive economic growth, including responsibility for managing the Director of the Innovation District.
Lead the Executive Committee for Innovation City Belfast, developing and prioritising an updated innovation project portfolio including putting in place appropriate management arrangements, securing resources and mobilising and organising people. This will include maximizing funding opportunities across the public and private sectors, including the use of venture capital.
Familiarise her/himself with Belfast Region City Deal (BRCD) evolving innovation investment plans, and lead development and delivery of the forthcoming Digital Pillar project business cases in consultation with partner organisations.
Represent Belfast's civic innovation ambition in consultation with investment partners in business, government and education and other stakeholders as the chief architect of a robust, inclusive and action-orientated innovation strategy with a strong commercial focus for Belfast City Council.
Report within an open, transparent and effective governance framework for the work, recognising the complex stakeholder management environment.
Establish national and international relationships and partnerships with innovation stakeholders and funding bodies.
Develop and manage effective relationships within the innovation ecosystem.
---