Bid Manager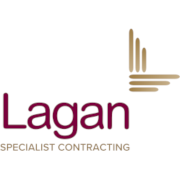 Employer Information
Lagan Specialist Contracting Group
E: recruitment@laganscg.com
T: 028 9045 5531
Role Overview
To provide a professional and efficient Bid Management service for all the elements of projects tendered for Charles Brand, ensuring that the contracts can be secured to meet the overall business and financial objectives of the Company.
What you'll do
The following reflect the main tasks associated with your position and are not intended to be exclusive or exhaustive:
Implement the strategy and development of the Company, ensuring appropriate representation on relevant tender lists within the geographical regions of operation.
Provide a professional approach to all stages of the bid management process, including, design, estimating, planning, costing, engineering, scheduling, commercial, legal, tender submission & bid negotiation.
Ensure that the bid is evaluated from 'first principles' and presented clearly to Management in terms of method, engineering and 'build-ability' by producing an analytical tender accurately reflecting the cost of labour, plant and materials, for both direct and in-direct costs.
Work and liaise closely with other members of the team, including Contracts Managers in the estimation of contracts, ensuring that the Company's pricing policies are utilised to optimise profitability.
Preparation of the tender submission to the requirements of the bid and submittal of the tenders within the specified deadlines.
Attend/Chair tender meetings to represent the Company and liaise with Clients throughout the process.
Identification of risks and opportunities (technical, commercial and operational) presented in tabular or matrix format, reviewed and updated throughout the bid process to maximise competitiveness
Review all tender submissions including unsuccessful bids, ensuring that any problems are identified and solutions proposed and implemented.
Design coordination, development, challenging, and improvement in conjunction with the team and Designers
Where applicable, work with and alongside Joint Venture partners ensuring a professional estimating service is provided which meets the Company's requirements.
Any other responsibilities as required by the job function, ensuring the efficient and profitable operation of the business.
Essential:
Third level qualification in a Civil Engineering related discipline.
Minimum 5 years post graduate experience
Minimum of 3 years bid management, project management, estimating or quantity surveying experience gained within a professional civil engineering environment.
Exposure to the bid and tender process for civil engineering contracts,
Experience in delivering and completing technical and commercial submissions for Civil Engineering Contracts.
Have an excellent track record of achievement within a related role, from a background in Engineering, Site Management or Quantity Surveying.
The ability to fit in well, work as a team member and have initiative, enthusiasm and good proactive leadership skills
Good communication skills and positive working attitude towards all stakeholders
Good operational planning and time management skills; able to manage projects simultaneously without compromising on standards and quality
Strong IT skills covering Estimating Software, Microsoft Word, Excel, Project etc
Meet deadlines, delegate effectively within the team and work to strict timescales
Base in NI but occasionally prepared to travel to UK wide for site visit or to meet Clients.
Desirable:
Chartered Civil Engineer
Experience of delivering civil engineering projects.
Good working knowledge of HSEQ issues relevant to the construction industry.
---