Build Materials Manager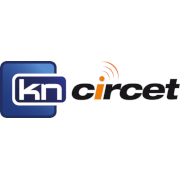 Employer Information
KN Circet
E: recruitment@kncircet.ie
T: +353 (1) 457 5000
You will be responsible for the detailed planning, organisation, management and implementation of complex operations that are related to Warehouse & Logistics across Ireland.
Responsibilities include:
Overseeing and monitoring of quality, quantity, stock levels, delivery times, transport costs and efficiency.
Strategically plan and manage logistics, warehouse, transportation and customer services.
Using KN Circet's in house stock management system to allocate reports on stores and materials issued, materials received, livestock auditing (job numbers, site references etc.)
Tackling and resolving any issues or complaints that may arise.
Supervising, coaching, and training the warehouse workforce.
Keeping track of the cost, productivity, accuracy and timeline targets.
Working in conformity with HSEQ regulations and policies.
Overseeing the movement, storage, and distribution of goods or materials.
Resolving delivery inconsistencies or delays.
Developing an environment that fosters open and positive team communication by setting expectations and communicating the company's goals or objectives.
Liaise and negotiate with customers and suppliers.
Continually try to improve and develop business performance within the constraints of legislation, fuel costs and rising environmental pressures.
Taking care of inquiries or compliance issues related to shipping or transportation matters.
Ensuring that documents are well kept, updated and in compliance.
Working closely with the Operations departments, quality assurance and supply chain analysts in the organisation.
Examining, identifying, planning and managing special logistics and warehousing processes or operations which involves ensuring that accurate and complete accounting, reporting, and internal control systems are functioning and that all relevant records are accurately maintained.
Experience and knowledge required:
Strong, and extensive experience in end-to-end supply chain management, financial and budgetary governance, warehousing, logistics, supplier / partner management, forecasting and materials management.
Proven record in working confidently and effectively across multifunctional teams, to ensure customer and contractual business requirements are met in a dynamic and fast-moving environment.
Understanding of Telecoms, specifically working with clients such as National Broadband Ireland, EIR, Virgin Media, Vodafone etc would be advantageous.
Ability to handle multiple projects and also work independently.
SAP experience, procurement & operations management.
Excellent analytical, problem solving, self-management, and organisational skills.
Well-developed oral and written communication skills and interpersonal skills in order to effectively instruct employees and also effectively file reports to the upper management.
A Bachelor's degree related to materials management & logistics management or any field related to logistics management is desirable or any field related to logistics management is desirable. Several years of professional experience is also required as it can be of a crucial advantage.
High computer literacy, which involves being able to work with Microsoft packages.
Ability to influence individuals and teams in order to achieve set or desired goals and objectives.
Proven track record of people management.
Process management for stock allocation and distribution skills.
Excellent Time management skills.
Understand the challenges and be able to problem solve, quickly and effectively to adhere to the strict timescales within the operations.
---