Building Sales Advisor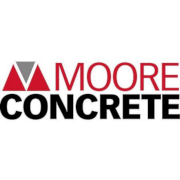 Employer Information
Moore Concrete
E: recruitment@moore-concrete.com
T:
Building Sales Advisor
(BSA/05/22)
Since its formation in 1978, Moore Concrete Products Ltd has developed into a world class, quality focused, precast concrete manufacturer based outside Ballymena. The company is customer focus led, ensuring the continued evolution of our extensive product range, designed to meet the requirements of civil infrastructure, agriculture and building customers across the UK & Ireland.
We are currently recruiting for a Building Sales Advisor to join the sales department due to our continuing growth. The purpose of the role is to operate as part of a team through maximizing the sale of precast concrete products in accordance with Company standards and targets, providing excellent customer service, maintaining sales administration duties and also providing support to other departments as required.
Company benefits:
Working hours: Mon- Fri 40 hours per week30 days holidays
On site car parkingCycle to work scheme
Pension SchemeCompany sick pay
Private healthcare scheme
Axa Insurance Discount Employee of the month
Flexible Working Policy
Hours of Work: Standard hours will be Monday to Friday 8.00am – 5.00pm. 40 hours per week. Flexibility is required to work additional hours on occasion as needed. Our Despatch Office opens from 7:30am, you may be required to start at this time on a rota basis with the Building/Planning/Transport team.
The key responsibilities of the role include:-
Provide excellent customer service and maximize sales opportunities, deal with enquiries and convert to orders to achieve the team's order intake target.
Serving customers, hauliers and suppliers, operating barriers & weighbridge.
Ensure that enquiries and tenders are priced accurately in the required timeframe.
Proactive sales visits/meetings to customers (housing developers, merchants, self builds) and networking.
Ensure that orders are won at the best price possible and information recorded accurately.
Provide accurate information to Planning, Production, Quality/Technical and Dispatch to ensure that customer requirements and timeframes are met.
Record any non-conformances and/or complaints received and assist if required in the resolution and completion of Corrective Actions Reports
Holiday cover for transport function as required.
Any other duties, within reason and capability, as agreed through consultation with the Building Sales Coordinator / Sales Manager.
​​​​​​​Essential Criteria:
Proven experience and strong ability in customer service
Strong capability to deal professionally with customers/clients
Driven individual with a strong interest in the building/construction industry
Good level of education and/or equivalent experience in a sales administration role, including use of Mathematics, English and computer skills
Good organisational, time management, interpersonal skills and the ability to work as part of a busy team
Confident in using computer software such as Microsoft word, excel, outlook etc.
Full clean driving license
Desirable Criteria:
Product knowledge of precast building products
Previous experience with Sales Logix, Crystal or Sage packages
An understanding of business operations
Experience in meeting KPIs and targets
Closing date for applications: Friday 27th May 2022 @5pm
Please visit our website www.moore-concrete.com/careers to apply for this vacancy. For queries, contact the HR team on 028 2565 2566.
Moore Concrete is an Investors in People company and Equal Opportunities Employer
---