Building Sales Advisor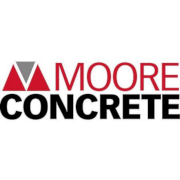 Employer Information
Moore Concrete
E: recruitment@moore-concrete.com
T:
Company Benefits:
• Working hours: Mon- Fri 40 hours per week
• 29 days holidays
• On site car parking
• Cycle to work scheme
• Pension Scheme
• Company sick pay
• Private healthcare scheme
• Axa Insurance Discount
• Employee of the month
• Flexible Working Policy
The key responsibilities of the role include:
• Provide excellent customer service and maximize sales opportunities, deal with enquiries and convert to orders to achieve the team's order intake target.
• Serving customers, hauliers and suppliers, operating barriers & weighbridge.
• Ensure that enquiries and tenders are priced accurately in the required timeframe.
• Proactive sales visits/meetings to customers (housing developers, merchants, self builds) and networking.
• Ensure that orders are won at the best price possible and information recorded accurately.
• Provide accurate information to Planning, Production, Quality/Technical and Dispatch to ensure that customer requirements and timeframes are met.
• Record any non-conformances and/or complaints received and assist if required in the resolution and completion of Corrective Actions Reports
• Holiday cover for transport function as required.
• Any other duties, within reason and capability, as agreed through consultation with the Building Sales Coordinator / Sales Manager.
Essential Criteria:
• Proven experience and strong ability in customer service
• Strong capability to deal professionally with customers/clients
• Driven individual with a strong interest in the building/construction industry
• Good level of education and/or equivalent experience in a sales administration role, including use of Mathematics, English and computer skills
• Good organisational, time management, interpersonal skills and the ability to work as part of a busy team
• Confident in using computer software such as Microsoft word, excel, outlook etc.
• Full clean driving license
Desirable Criteria:
• Product knowledge of precast building products
• Previous experience with Sales Logix, Crystal or Sage packages
• An understanding of business operations
• Experience in meeting KPIs and targets
---