Building Services Technician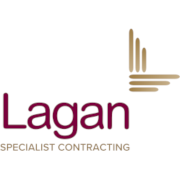 Employer Information
Lagan Specialist Contracting Group
E: recruitment@laganscg.com
T: 028 9045 5531
H&J Martin Asset Management Services (part of the Lagan Specialist Contracting Group) is now recruiting for a Building Services Technician.
Company: H&J Martin Limited
Job Type: Full Time, Permanent
Location: Linen Mill Studios, Banbridge
Our Business
H&J Martin Limited are a Fit Out and Asset Management company operating throughout the UK and Ireland. As part of the Lagan Specialist Contracting Group our mission is to provide Construction, Fit Out and Asset Management solutions in an environment where people feel safe, secure and valued.
Role Overview
The successful candidate will have a proven trade experience (Electrical Bias) and primarily be based at Linen Mill Studios – Game of Thrones Studio Tour, with responsibility to ensure that all facilities and support services delivered on site are to an exceptional standard. The job role is primarily hands-on completing both planned maintenance and reactive tasks but will also include the organization and supervisory management of key subcontractors covering M&E and Soft Services. This role requires excellent communication skills as well as updating task status information on company CAFM systems using computer and handheld device.
A strong sense of ownership coupled with excellent customer focus will be displayed, making sure this state-of-the-art building and its grounds are always in excellent condition to enhance visitor experience. Building a seamless working partnership with the client in-house management team and communicating with them regarding issues that could affect the operation of the facilities is a very important function of this role.
What you'll do
The following reflect the main tasks associated with the position and are not intended to be exclusive or exhaustive:
Control and carry out planned maintenance, reactive tasks and servicing of all plant and equipment.
Maintain the site asset management records and remedial reports.
Manage and maintain Contract Key Performance Indicators
Self-manage workload in an efficient manner and update the company Mobile Management Information Systems for all work.
Ensure works are delivered on time, within set budgets and to an acceptable quality / technical standard.
Oversee on-site and visiting contractors and ensure quality and that relevant Risk Assessments and Method Statements have been provided.
To be proactive in managing and undertaking work while ensuring customer satisfaction.
Representing the company in a competent and professional manner.
Liaising with clients and suppliers as necessary to add value to the contract
What you'll bring
As a Building Services Technician your main skills and experience will include:
Essential Criteria
Trade Qualification
Previous Experience working as a Building Services Technician in a complex Organisation.
Previous Experience working with a blue-chip client
Strong organisational and administration skills
Proactive and flexible in approach to work and have an ability to carry out, where necessary, other tasks essential to the smooth running of the site
Ability to communicate effectively, both written and verbally
Ability to work on own initiative
Be computer literate with Microsoft Office applications and capable to adapt to using other accounts or administrative applications
For further information, please see full Job Description attached
---