Bus Driver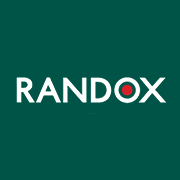 Employer Information
Randox
E: recruitment@randox.com
T: +44 (0) 28 9442 2413
Bus Driver – Class D License (Job Ref: 22N/BDCM)
Location: Antrim Science Park.
Randox require a suitably qualified and experienced Driver who has a relevant Class D licence to drive at least a 16 seater bus (internal company use only). The successful candidate would work an average of 40 hours per week be compliant with driving regulations. This is a temporary position.
The Role:
Monday to Friday, a shuttle bus transports staff from Antrim train station to all Antrim/Crumlin sites. There are 3 separate pick up times, starting as early as 6:30am, covering all shifts. The driver then uses a car to assist with sample collections from Randox clinics in Belfast, Belfast City Airport, Holywood and Derry.
Saturday and Sunday, the shuttle bus takes staff Glengall Street in Belfast to the sites.
On shorter evening shifts, the shuttle bus takes staff from all sites to Antrim train station between 4:00pm and 9:00pm.
Rest days are built into the shift with every other weekend off.
The Candidate:
• Full clean driving license with no points or endorsements
• Class 'D' driving license with minimum 2 year experience
• Hold CPC with at least 12 months before renewal
• GCSE (or equivalent) Maths and English Language (Grades A-C)
• Good organisational skills
• Good interpersonal and team working skills
• Good timekeeping/time management skills
• Computer literacy advantageous
About Randox:
Randox Laboratories are passionate about improving global health and saving lives through the development of innovative and pioneering products. Through our commitment and the skill of our people we have grown to be a world leader in diagnostics for clinical healthcare, toxicology, food security and providing quality solutions to over 145 countries. In order to serve our growing international markets we require high calibre applicants with scientific, engineering, software and broader business skills – including sales, marketing, logistics, finance and many more.
Central to the Randox ethos is our drive to improve healthcare worldwide and every one of our staff plays a vital role in this aim.
Randox Laboratories Limited is an Equal Opportunities Employer
---