Business Development Executive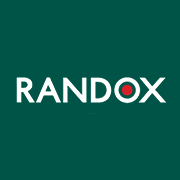 Employer Information
Randox
E: recruitment@randox.com
T: +44 (0) 28 9442 2413
Business Development Executive – Bioscience – (Job Ref: 24N/FIXE)
The Precision Medicine market is growing rapidly. To meet the growing need to test patients in order to access the right treatments, Randox Laboratories currently has a number of opportunities for target driven individuals to join our dynamic and growing Bioscience team.
As a Business Development Executive, you will be responsible for generating new business and identifying new sales leads within the Pharma, biopharma and CRO sectors, confidently presenting Randox products and services to new customers and maintaining positive relationships with current customers. The role will be based at the Crumlin HQ and will require regular travel throughout international locations including the USA. As a Business Development Executive, you will be expected to perform the following duties:
Conducting regular customer visits to increase sales
Building up in-depth knowledge of Randox and competitor products
Identifying new market opportunities and increasing sales within the Pharma sector
Managing relationships with our pharma customers
Handling customer queries in a timely and efficient manner
Attending conferences and trade shows as required
Your profile:
The successful candidate must have:
A Bachelor's degree or higher in Biochemistry, Biomedical Science, Chemistry or other Life Science
A willingness to travel extensively and internationally
A positive attitude with the drive and work ethic to meet targets
An ability to build a strong rapport with customers.
Experience in sales and target driven environment (B2B sales preferred)
The drive and ability to work on their own initiative as well as part of a team
Excellent communication and presentation skills (both written and oral)
Excellent time management and organisational skills
A valid driving licence.
About Randox:
An international company operating in over 145 countries that continues to have unparalleled growth, Randox Laboratories has been the heartbeat of the UK's National COVID Testing Programme throughout the pandemic. In early 2020 Randox recognised the threat from COVID-19 and, based on over 40 years of diagnostic experience, quickly developed a test to accurately identify the virus. Testing at scale commenced within weeks to support the UK's National Testing Programme and private clients alike. Through the enormous effort and commitment of its staff Randox is currently operating at a capacity of 180,000 COVID-19 samples per day, making it the most productive laboratory in the UK and Ireland and amongst the very largest in Europe.
Additionally, as a world leader in diagnostics for clinical healthcare, toxicology and food security, our expertise and product portfolio have assisted laboratories across the world in improving health and saving lives. Our global success is a result of our pioneering products and the commitment & skill of our workforce, which continue to grow exponentially.
---