Business Engagement Officer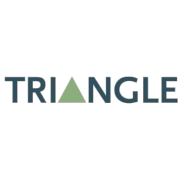 Employer Information
Triangle Housing Association
E: human.resources@trianglehousing.org.uk
T: 028 2766 6880
The PARITY project intends to reach out to local business to build upon existing relationships and create new ones as part of the wider Progression to Employment Service. The purpose of the job is to:
ncrease job opportunities for people with learning disabilities and/or autism.
Increase productivity levels in our enterprise settings to ensure a sustained level of activity and broaden the range of skills development opportunities;
Raise awareness of the positive impact of supported employment services within the workplace;
Better understand the labour requirements of businesses, supporting the matching of disabled people to employment opportunities.
Analysis of our service has highlighted areas of improvement to address how we interact with business. This project aims to bring our two sectors closer together both in working relationships and mutual understanding. The role of the Business Engagement Officer will specifically focus on these goals by:
Ring fencing employment opportunities for adults with learning disabilities within the Ballymena area;
Developing procurement opportunities to increase our supply chain involvement with business;
Improving social media presence;
Raising awareness of the contribution that people with disabilities bring to the work environment.
Temporary
Closing date: Tuesday 19 Jan 2021
Salary: £26186
Apply for job
---