Business Graduate Opportunities – Various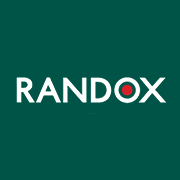 Employer Information
Randox
E: recruitment@randox.com
T: +44 (0) 28 9442 2413
At Randox we have a variety of graduate positions open across our business, specifically designed for ambitious graduates with a drive for career advancement and professional growth.
Ideally from a business or science related degree subject, the successful candidates should be strong communicators with proven track records of effective team working, high attention to detail and professional business acumen.
With multiple roles currently available within our Recruitment, Business Development and Purchasing teams, there are a variety of business areas to suit all interests:
Business Development
Working to drive sales and increase brand awareness of a Randox product group. This is a customer-focused role that requires the ability to develop and maintain strong relationships and quickly identify new business opportunities.
Recruitment
As a member of the Recruitment team, you will be responsible for facilitating the candidate journey through the managing and tracking of vacancies, scheduling of interviews, providing on-boarding support and dealing with candidate queries. In addition, you will work proactively alongside our international teams to provide a professional administration service througout every country in which we operate.
Purchasing
This role involves negotiating the ordering of materials, including scientific products and components for our R&D and manufacturing divisions, ensuring the inventory status is maintained to provide continued production, while abiding by principles of lean management. This role will also require communicating regularly with suppliers to ensure on time delivery of goods and expected quality within specification.
Whilst there are a number of permanent vacancies available, please be advised fixed term and temporary positions may also be offered as part of this recuirment exercise.
Essential Requirement:
Business or Life Science (min 2:1)

---