Business Intelligence Developer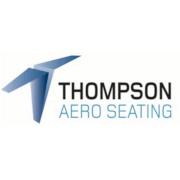 Employer Information
Thompson Aero Seating Limited
E: careers@thompsonaero.com
T: +44 (0) 28 3833 4000
Thompson Aero Seating and AIM Altitude are hiring an experienced Business Intelligence Developer to join our IT department. The role will involve sourcing, modelling analysing and interpreting company data from multiple data sources in order to provide actionable insights facilitating informed business decisions. There will be involvement with various stakeholders and team members across TAS and AIM sites to capture requirements, define and develop robust data models from various data sets and build and maintain Power BI Reports.
Our products are unique and bespoke to each customer, join our specialist IT team and be part of the best of advanced manufacturing in Northern Ireland, as we work towards our goal of being number one globally.
The successful candidate will:
– Ownership of the complete Power BI Report Development life cycle:
Requirements gathering and analysis,
Design – Foundational data model and Report UI and UX,
Development – Report Development utilising M Code and DAX,
Testing,
Review – Report functionality, layout, UI and UX with Stakeholders.,
Deployment and Distribution of Reports and Dashboards
Report Maintenance / Change Management
– Analysis and interpreting business data to provide insights through clear visual, written and verbal communication.
– Build and maintain collaborative working relationships with project stakeholders across TAS and AIM sites.
– Confidently delivering targeted and uncomplicated training in accordance with identified business needs
– Proactively identify areas for improvement and maintain a good knowledge of emerging best practices in the field of Business Intelligence
– Develop processes, procedure and controls to ensure smooth BI Report development, implementation, distribution and maintenance
– Power BI Service Admin responsibilities
– Power BI Data Gateway management including Data Source Connections management and control.
​​​​​​​Reward
It's an exciting time to join our business as we implement our 5-year growth plan. In addition to an exciting career with our global organisation, you can expect a lucrative salary, pension, generous 33 days holiday entitlement, and continuing opportunities. In September alone we completed over 1700 working hours of staff training and are committed to supporting the ongoing development of all our colleagues.
Requirements
The ideal candidate will hold a relevant qualification in IT, Computer Science or maths and have strong knowledge/experience of Power BI across all facets of its capabilities (data sourcing, data modelling, Power Query and data transformation, M Code, visualisations, DAX code, Report / Dashboard distribution) with working knowledge of SharePoint and Project Management experience preferably in an agile environment.
Click "apply" or contact our HR team; careers@thompsonaero.com to hear more about the position.
Thompson Aero Seating Ltd. reserves the right to enhance criteria for shortlisting purposes. Applicants should demonstrate how they meet the requirements outlined.
Thompson Aero Seating is an equal opportunities employer

---