Business Placement Year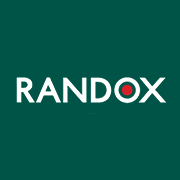 Employer Information
Randox
E: recruitment@randox.com
T: +44 (0) 28 9442 2413
Business Placement Opportunity – (Job Ref: 22N/SCBU)
At Randox we are offering exciting opportunities for enthusiastic, self-motivated Students to obtain a placement with an innovative and rapidly growing company.
Yearlong placements offered by Randox are specifically designed to release the potential of high-quality candidates and provide them with the opportunities to make a difference to our business, for our customers and the experience needed to pursue a career in one of the chosen fields.
Business Development
Working to drive sales and increase brand awareness of a Randox product group. This is a customer-focused role that requires the ability to develop and maintain strong personal relationships and to quickly identify new business opportunities.
Marketing
As a member of the Marketing team, you will be responsible for aiding the completion of a strategic marketing plan through the use of multiple communication channels. This role will involve the creation of advertising, multimedia and press releases to further product promotion.
Finance
Assisting the finance department with sales related data analysis and reports as well as assisting with monthly financial reports and invoices. Also within this business function are opportunities in purchasing and logistics.
Human Resources
Responsible for the review & implementation of company policies & procedures, as well as the day-to-day administration of the HR department. Alongside performing administrative duties for the induction of new employees and maintaining existing training records.
Purchasing
This role involves negotiating; the ordering of materials, including scientific products and components for our R&D and manufacturing divisions, ensuring the inventory status is maintained to provide continued production, while abiding by principles of lean management. This role will also require communicating regularly with suppliers to ensure on time delivery of goods and expected quality within specification.
Logistics
A role within our logistics team will involve managing orders on our system, preparing export documentation allowing shipments to be made and generating invoices and liaising with customers, both internal and external, ensuring an excellent level of service at all times.
The Candidate
Studying a Business related degree.
A strong academic record to date.
A positive attitude with the drive and work ethic to meet deadlines / targets.
Initiative and the ability to work as part of a team.
Excellent communication and presentation skills (both written and oral).
Excellent time management and organisational skills.
Proficient in Microsoft Windows and office packages.
About Randox:
An international company operating in over 145 countries that continues to have unparalleled growth.
As a world leader in diagnostics for clinical healthcare, toxicology and food security, our expertise and product portfolio have assisted laboratories across the world in improving health and saving lives. Our global success is a result of our pioneering products and the commitment & skill of our workforce.
Central to the Randox ethos is our drive and determination to improve healthcare worldwide and every one of our talented staff play a role in this. In order to serve our growing international markets, we require high calibre applicants with scientific, engineering, software, and broader business skills.
---