Business & Sales Development Executive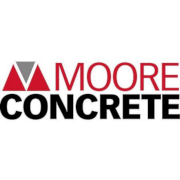 Employer Information
Moore Concrete
E: recruitment@moore-concrete.com
T:
We currently have an exciting opportunity for a full-time Business & Sales Development Executive to work as part of our dynamic Agriculture Sales team within Moore Concrete. The goal will be to strive to achieve the company's vision to be a World Class company by maximising sales opportunities to achieve sales and gross profit targets.
This role will provide the successful candidate the opportunity to sell our comprehensive range of agricultural products including Above Ground Slurry Stores, Surefoot Cattle Slats, Bunker Walls, and Oxfence range to the Agricultural and Commercial markets in the UK and Ireland through various channels such as telephone, email, trade shows and onsite visits.
To excel in this role, you should have excellent communication skills and a understanding of the agricultural market. You will need to be able to build and maintain relationships with existing and new customers, identify their needs, and provide solutions that meet their requirements.
Company benefits: An attractive salary and Performance Related Pay (PRP) will be offered to the successful candidate. Company benefits include pension, healthcare scheme, company sick pay, holidays, flexi time system, shopping discount scheme, free car parking and cycle to work scheme and life insurance policy.
Hours of work: Standard hours will be Monday to Friday 8.00 – 5.00pm. 40 hours per week. Flexibility is required to work additional hours if needed. The role will be based in our main office in Ballymena however the successful candidate will be flexible to travel for business purposes as required, mostly GB & ROI.
The main responsibilities of the role will include the following: –
To identify business opportunities and convert these to orders to achieve the Company's Targets.
Liaise with the Agriculture Sales Manager and Head of Sales with a technically minded approach to develop regionalised sales strategies for standard products (Agri)
Deal with inbound customer enquiries and covert to orders.
Ensure enquiries are priced accurately and responded to within in the agreed timeframe.
Maintaining and updating records on the company's systems
Weekly reporting on Sales Activity, including visit reports.
Relevant administration tasks including order processing.
Liaise with internal departments as required, including Production Planning, Production, Finance, Marketing, Quality, Technical and Despatch to ensure that customer requirements are effectively communicated.
Attend exhibitions/trade shows, arrange, and attend customer meetings/site visits including farms and merchants and other company events as required. This role will involve extensive travel within the UK and Ireland, approx. twice per month.
Any other duties within reason, as agreed through consultation with the Agriculture Sales Manager
For full job details, please visit company website – www.moore-concrete.com/careers
Closing date for applications: Friday 8th December 2023 @5pm
Moore Concrete is an Investors in People Company and Equal Opportunities Employer
---