Buyer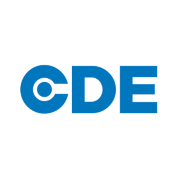 Employer Information
CDE
E: recruitment@cdeglobal.com
T: +44 28 8676 7900
CDE is now seeking to appoint a Buyer to join the team. Reporting directly to the Senior Buyer. This position is flexible and can be based in either Cookstown or Monkstown, Northern Ireland.
Job Purpose
Manage the Purchase to Pay Process in line with CDE Culture and Values in order to ensure all materials required are available to satisfy assembly requirements in terms of delivery, cost and quality, whilst ensuring compliance with procurement policies and ensuring the company's strategic goals and customer needs are met.
Please note, this job description is not exhaustive as other duties may be required to fulfil the requirements of the role.

---