Cabling Operative x7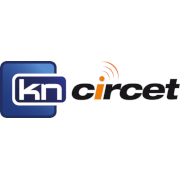 Employer Information
KN Circet
E: recruitment@kncircet.ie
T: +353 (1) 457 5000
As the Cabling Engineer, you will be working as part of a cabling gang and will report into the Supervisor/FLM. You will be working on the National Telecoms Infrastructure upgrade & maintenance project.
​​​​​​​Roles & Responsibilities
Test Roding and Roping of UG Ducts
The identification of traffic management requirements
The identification of tree cutting requirements if works are OH
The production of SLD's on successful completion of tasks
Reading an understanding Microsoft Word/Excel/PDF based Job Packs
Reading and understanding Duct diagrams
Working in confined spaces
Working outdoors in all weathers.
Travel to and from various exchange locations on completion of works
Work to PON completion deadlines to ensure operational requirements are met
Attend accredited training courses if required
Adhere to all KN Circet Health and Safety policies at all times
Knowledge; Experience and Skills:
Previous Telecom experience & good understanding of the copper network
First Aid
Manual Handling
Hold a valid 3 day SLG CARD
Full Driving Licence
Cherry Picker accreditation (Desirable)
Health & Safety Compliance:
Monitor site practices and routines to ensure compliance with relevant legislation and regulations, including the
company H & S Policy, to minimise the likelihood of accidents and the resulting fines and compensation claims.
Ensure training needs are identified and, in conjunction with HSEQ Department, arrange for personnel to attend
such courses as are necessary. Failure to embrace a safe and secure environment can result in disciplinary
proceedings.
---