Catering Assistant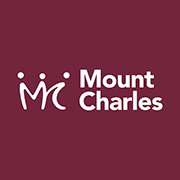 Employer Information
Mount Charles
E: hr@mountcharles.com
T: 028 9032 0070
We are recruiting for a Catering Assistant to join our team at Maynooth University!
Rewards:
Full time permanent contract
Hourly Pay rate €12.00 per hour
20 days Paid Holidays, in addition to Bank Holidays (Pro-rata)
Training & Development
Uniform & on-shift meals provided
Responsibilities:
Working as part of a team, you will provide an efficient and friendly service to customers, assisting as directed with all aspects of food preparation and presentation to high quality standards.
Maintain a hygienic and tidy environment; ensure tables, accompaniments and counters are kept clean and adequately supplied throughout the service period.
Check deliveries and food temperatures, completing records and operating the till as required.
A close working relationship with the team is important to these roles. It is essential that you can work as part a team, as well as on your own and can communicate effectively at all levels.
Personality Fit:
Attention to detail in all aspects of the work.
Leads by example and lives our values.
Enthusiastic and passionate about our customer service and reputation.
Self-motivated, working independently and on own initiative.
Flexible with a positive, can-do attitude.
Hours: 37.5 hours per week, 5 over 7 days
​​​​​​​Skills: Customer focused, Reliable, Flexible
​​​​​​​
 GREAT PEOPLE – GREAT SERVICE – GREAT FUTURE
#Jobs.ie
Permanent
Closing date: Tuesday 31 May 2022
Salary: £12
Apply for job
---