Chemical Registration and Quality Officer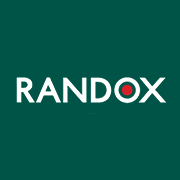 Employer Information
Randox
E: recruitment@randox.com
T: +44 (0) 28 9442 2413
Chemical Registration and Quality Officer – (21I/CRQO)
Randox Laboratories are currently seeking a highly motivated individual for the role of Chemical Registration and Quality Officer for South Korea.
The Role
• Assist the Quality Assurance – Regulatory Affairs department at Randox Headquarters with all the requirements of registering the Randox product line in South Korea.
• Prepare regulatory documentation, review and interpret previous regulatory documents, technical information and performance data to ensure compliance with national regulations and standards.
• Compile, submit and follow up on registrations to obtain marketing authorisations for IVD Medical Devices.
• Maintain a record of licences and ensure any renewals are completed within the appropriate time frames.
• Assist with any current registration processes.
• Provide regulatory support when required and ensure that the companies customers are serviced at the highest level of satisfaction through quality service and quick responses.
• Responsible for relevant chemical compliance and maintaining and reporting of import and chemical product records/documents to governments.
• The position is responsible to comply with Korea chemical regulatory compliance (mainly K-REACH, CCA) and perform maintenance and enhancement activities with local and HQ team.
• Monitoring chemical regulations, legislations and initiatives.
• Perform quality duties and send reports each month to HQ in Northern Ireland.
• Help regulatory affairs department prepare registrations for other countries and if required speak on behalf of Randox to other Ministry of Health's to help gain a better understanding of what documentation is required for registrations.
The Candidate
Essential:
• A bachelor's degree or equivalent in Pharmacy, Chemistry, Biochemistry or a related scientific discipline.
• Previous experience in a similar office environment.
• Excellent verbal and written communication.
• Ability to act on own initiative or as part of a team.
• Fully computer literate.
• Organisational skills.
• Fluent in English.
• Experience in chemical registration under K-REACH and working knowledge of relevant regulations, including K-REACH, Chemical Control Act.
Desirable:
• Fluent in other languages.
• Previous experience in regulatory affairs.
• Knowledge and experience of Quality Systems.
About Randox:
Randox is a world leader in in-vitro diagnostics supplying a range of innovative laboratory instruments and tests to a wide range of customers across the globe. Our mission is to create added value in healthcare by focussing on our expertise in diagnostics.
We play a pioneering role in laboratory medicine. High value is placed in research and development to continuously improve existing and develop innovative new products. This has allowed us to continuously grow and expand our international sales teams. Now is your chance to be part of strong, growing organisation.

---