Civils Engineer 6 Month FTC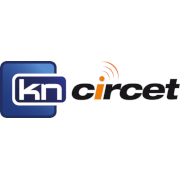 Employer Information
KN Circet
E: recruitment@kncircet.ie
T: +353 (1) 457 5000
Key Responsibilities:
Ensuring Foundation Upgrades are installed to client / designer specification drawings, e.g., correct measurements, correct concrete, correct rebar, correct concrete shutters, weather protection, curing times.
Ensuring compliance with Health and Safety regulations and specific RAMSs for each task, and ensuring each operative is signed up to the correct RAMS and have appropriate training.
Plant inductions (Ensuring plant is fit for purpose)
Liaising with Project manager and management team updating on progress and planning workload for sub-contractors to ensure program is adhered to and continuation of work is maintained
Pre visiting sites to foresee any issues which need to be resolved before contractor commences, e.g., poor ground conditions, access issues, height restrictions from Conductors.
Liaising with the client and designer to update and resolves queries they may have
Reviewing RAMS for acceptance from sub-contractors
Preparing Permits to Work/Operate, Permits to Dig, providing Safe Dig drawings, checking these updated and reflective of what is installed.
Compiling Quality Assurance documents, e.gs. Concrete Cube test spreadsheets, Stone Sample testing
Ensuring temporary stay wire and blocks are installed as required, which may vary according to weather conditions
Reviewing costs and Dayworks for acceptance from sub-contractors
Provide a weekly Progress Update
Complete Safety Audits on site and advise on resolution of issues, and stop works if necessary
Visit each site daily, and ensure all operatives and plant are inducted to Circet, and Hazards are safely managed
Ensure Environmental policies are followed, e.g. silt fencing installed, plant nappies and oil spill kits are on site, distances maintained from Badger sets, close liaison with Circet environmental officer and a prestart visit to identify potential issues
Ensuring operatives have correct training for tasks being carried out.
Ensuring watercourse and culverts are managed safely, installing piped crossing points as required
Ensuring reinstatement is completed correctly, field drainage installed, rubbish removed, topsoil correctly levelled, grass seeded, fencing / gates installed.
Ensuring Traffic Management plans are followed, with correct road signage and vehicle/pedestrian access is maintained as required
Ensuring Access Lanes are installed and removed to client specification, and where necessary agreeing addition stone quantities e.g. low areas in the field.
Ensuring Temporary works designs are completed on site as per the agreed procedure.
Ensuring adequate welfare is provided on site, and COSHH is complied with.
Core Skills;
• 3rd level Qualification in Civil Engineering with 4 years post graduate experience within the construction industry or a similar role
• Fluent in Microsoft packages;
• Good standard of written English.
• Patient and assertive,excellent communication skills.
• Strong analytical and problem-solving skills and an eye for detail.
• Full driving license
Knowledge & Experience;
Experience of reading, interpreting and assessing against civil related specifications and drawings
Experience of inspecting structural concrete including reinforcement
Experience in compiling comprehensive site records
Experience of completing daily progress reports
Good communication skills
A valid CSR or similar approved safety card
Site Travel
NIE requirements as above including Client authorisation
Manual Handling
First Aid
CSR / CSCS Equivalent
---