Clinic Coordinator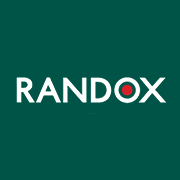 Employer Information
Randox
E: recruitment@randox.com
T: +44 (0) 28 9442 2413
Travel Clinic Coordinator – 21N/FNCC
Randox is currently looking for an enthusiastic, motivated individual to work as a Clinic Coordinator for our Travel Centres in Northern Ireland.
The Role:
• Conduct staff training and competency assessments.
• Assist in internal audits and continual improvement as required.
• Coordinate Mobile Clinic and offsite operations across the UK & Ireland.
• In relation to offsite activities, liaise with Clinic Managers regarding staff requirements, logistical considerations, travel arrangements and scheduling of appointments.
• Coordinate critical supplies and stock control for clinics (including Mobile Clinic) in association with clinic staff. Ordering and rotation of stock as per procedure.
• Coordinate the asset register; supplier register; maintenance and calibration of clinic equipment.
• Contribute to the QMS via the creation of new, and amendment of existing, procedures and pathways.
• Accurate labelling of specimens and completion of laboratory request forms.
• Travelling off-site to events, private and corporate appointments, always representing the company in a competent and courteous manner.
• Be comfortable in upselling. Randox Health is a private health facility, where both product knowledge and value of testing could be required.
• The accurate completion of company forms and documentation.
• Responsible for maintenance and calibration of all clinic equipment on associated register; coordination of relevant servicing and PAT testing as required throughout year
• High level of IT literacy. Randox Health use a range of IT systems and require a Phlebotomist who is fully IT literate to log client data, update several computer software systems, and update and complete daily tasks and forms.
• Recognise and work within own competence.
• Create a considerate environment for clients and always maintain confidentiality of their information.
• Utilise and demonstrate sensitive communication styles to ensure clients are fully informed and consent to procedures.
• Adherence to company Positive work Environment Policies, health & safety procedures, and the maintenance of a safe working environment.
Experience:
Essential:
• Flexibility with working hours, as required by business.
• Valid UK driving licence.
• High level IT literacy.
Desirable:
• Experience in private healthcare sector or laboratory setting
• Regulatory compliance experience
• Stock control experience
• Educational background that facilitates knowledge and understanding of the testing included in Randox Health packages
About Randox:
Randox Laboratories is passionate about improving global health and saving lives through the development of innovative and pioneering products. Through our commitment and the skill of our people we have grown to be a world leader in diagnostics for clinical healthcare, toxicology, food security and providing quality solutions to over 145 countries. In order to serve our growing international markets, we require high calibre applicants with scientific, engineering, software and broader business skills – including sales, marketing, logistics, finance and many more.
Central to the Randox ethos is our drive to improve healthcare worldwide and every one of our staff plays a vital role in this aim.
Randox Laboratories Limited is an Equal Opportunities Employer
---