Clinical Laboratory Analyst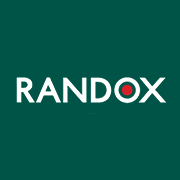 Employer Information
Randox
E: recruitment@randox.com
T: +44 (0) 28 9442 2413
Clinical Laboratory Analyst – Liverpool (21/CLAB)
We require a highly motivated and enthusiastic Laboratory Analyst to join an innovative international company in a growing industry that can provide career security and genuine advancement opportunities for those who show potential.
This position will be based within our Laboratory in Liverpool.
Job Duties:
• Routine use of the RCLS Laboratory Information Management System (LIMs).
• Performance of various analytical procedures including various manual screening and automated methods covering a wide variety of clinical diagnostic tests
• Preparation and handling of samples and diagnostic reagents
• Preparation of various automated analytical systems
• Accurate maintenance of analytical records
• Strict adherence to chain of custody procedures throughout the analytical process.
• Routine maintenance and calibration of analytical instrumentation.
• Troubleshooting on technical issues associated with clinical diagnostic testing
• Collection and preparation of biological specimens for testing
• Preparation of specimens for transportation to ensure that their stability is safeguarded during shipment to the appropriate analytical laboratory
The successful applicants must meet the following criteria:
Essential Skills:
• A BSc in Biomedical Science and Diploma in Professional Practice or alternatively qualified to at least degree standard in Biochemistry, Chemistry, Immunology or a Life Science (Minimum 2:1 degree)
• Excellent organisational skills.
• Excellent presentation and communication skills.
• Excellent time management, organisational and computer skills (Proficient in Microsoft Windows and Office packages)
• Ability to learn and retain information quickly
Desired Skills:
• Working knowledge of quality systems
• Working knowledge of Health & Safety including CoSHH
• Experience in operating various automated analytical systems including but not limited to, Rx Imola, Roche Urisys, Sysmex Xs-1000i, Evidence Investigator, Evidence, ELISA and Instruments
About Randox:
Randox Laboratories is passionate about improving global health and saving lives through the development of innovative and pioneering products. Through our commitment and the skill of our people we have grown to be a world leader in diagnostics for clinical healthcare, toxicology, food security and providing quality solutions to over 145 countries. In order to serve our growing international markets we require high calibre applicants with scientific, engineering, software and broader business skills – including sales, marketing, logistics, finance and many more.
Randox Laboratories Limited is an Equal Opportunities Employer
---