Clinical Laboratory Team Leader, London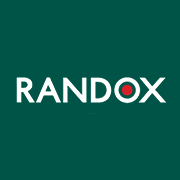 Employer Information
Randox
E: recruitment@randox.com
T: +44 (0) 28 9442 2413
Clinical Laboratory Team Leader, London (22/RCLS)
We require a highly motivated and enthusiastic Clinical Laboratory Team Leader to join our Randox Clinical Laboratory Services (RCLS) team. This position would be trained in the key areas of our clinical diagnostics testing laboratories, including the ability to operate the various analysers and analytical instrumentation.
This position will be based at our Great Portland Street site in London. Hours will vary as lab is open 07:00am to 10:00pm weekdays and also opens on weekends.
The Role:
• The smooth and efficient running of RCLS ensuring that all laboratory- based testing for clinical diagnostics and clinical trial samples is conducted accurately in conjunction with Randox Standard Operating Procedures (SOPs) and in-line with ISO/IEC 17025 (2005) and MHRA Good Clinical Practice (GCP) guidelines.
• The supervision of staff and the allocation of duties to ensure efficient running of the laboratory
• Ensuring that all members of the team are performing optimally according to their level.
• Providing advice and guidance on technical issues associated with clinical diagnostics testing and analysis of clinical trial samples
Please note that this job description is intended as a guideline – new duties and responsibilities will be incorporated as a matter of custom and practice as the role evolves.
The Person
Essential
• Qualified to at least degree standard in Biochemistry or a Life Science degree (minimum 2:1)
• Experience in clinical diagnostics testing and reagent applications
• Working knowledge of quality systems (ISO17025, ISO15189, CAP, GCP)
• Working knowledge of health & safety including CoSHH
• Possess excellent verbal and written communication and organisational skills
• Demonstrate excellent leadership qualities
Desirable
• BSc in Biomedical Science and Diploma in Professional Practice
• Managerial experience
• Maintain professional membership of national and international societies such as ACB, BSH, IBMS, and IFCC
About Randox:
Randox Laboratories is passionate about improving global health and saving lives through the development of innovative and pioneering products. Through our commitment and the skill of our people we have grown to be a world leader in diagnostics for clinical healthcare, toxicology, food security and providing quality solutions to over 145 countries. In order to serve our growing international markets we require high calibre applicants with scientific, engineering, software and broader business skills – including sales, marketing, logistics, finance and many more.
Randox Laboratories Limited is an Equal Opportunities Employer
---