Clinical Nurse Manager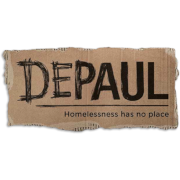 Employer Information
Depaul
E: depaul@depaulcharity.net
T: DePaul ROI Office 00353 1543 7111/ NI Office 02890 647755
Depaul wishes to recruit to the following role:
Clinical Nurse Manager
Across Dublin Services
Fixed Term, Full Time – 35 hours per week
Salary: €52,022.86 per annum
This role offers a fantastic opportunity to provide support to our organisation's central services in Dublin. Depaul is a values-led organisation working with a number of services throughout Dublin and Belfast. This is a Project Group Manager level role that reports to Senior Service Managers. The post holder will implement and have oversight of the Health Initiative Projects in Depaul, managing staff and guiding procedure.

---