Clinical Scientist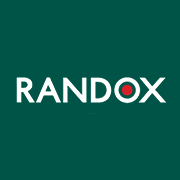 Employer Information
Randox
E: recruitment@randox.com
T: +44 (0) 28 9442 2413
Clinical Scientist – NGS (21N/CSCS)

Randox Clinical Laboratory Services [Genomics Services Group] require an experienced Clinical Scientist to work with the existing team developing new NGS tests and reporting genomic test results. The person must be registered with HCPC [Health and Care Professions Council UK] as a Clinical Scientist. The main purpose of this post is to assist in development of new tests, production of automated reporting systems and to prepare clinical interpretative reports when required. In addition the person will be expected to provide expert genetic and genomics advice to sales and marketing teams and staff at the Randox Health Clinics.
The current genomic tests offered are:
Hereditary Cancer genes panel [94 genes] – including an HBOC panel
Hereditary Cardiac genes panel [174 genes] – including a Familial Hypercholesterolaemia panel
NGS panels in development:
Human Exomes
Human Genomes
Pharmacogenomics
Nutrigenomics and Lifestyle
Metagenomics
Randox has a large genomic sequencing facility at the Randox Clinical Laboratory Services unit at the Randox Science Park in Antrim, UK. This laboratory has an Illumina NovaSeq 6000 and MiSeq sequencers, Tecan Evo robotics with accessory equipment such as thermal cyclers, Tape stations, SeqStudio Genetic analyser. Additional sequencing and high density array equipment is planned. The unit has ~30 staff including senior clinical scientist, laboratory managers, team leaders, NGS scientists, senior bioinformatician, bioinformaticians and data analysers.
There are options for full time and part-time flexible working and the Clinical Scientist can be based in the Randox Science Park, Antrim UK or at one of the Randox Health Clinics in Liverpool, London or Glasgow. Alternatively remote working from home will be considered with regular visits to the Randox Science Park, Antrim for training and review meetings.
Salary will be based on previous experience and qualifications.
Randox Laboratories Limited is an Equal Opportunities Employer
---