Costing Analyst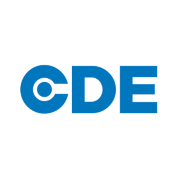 Employer Information
CDE
E: recruitment@cdeglobal.com
T: +44 28 8676 7900
Due to the growth within the business there is an exciting opportunity within the PreSales Team for a Project Costing Analyst.
Job Purpose
As part of the team, the successful candidate will be our costing expert, understanding the complete life cycle of the projects and all associated costs, from Project kick off to Project completion. All learnings will be used to support the Proposal Team to accurately price all projects to maximise company profitability. The successful candidate will be an integral part of a highly professional and dedicated team.
Please note, this job description is not exhaustive as other duties may be required to fulfil the requirements of the role.

---