COVID Process Manager – Accessioning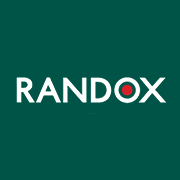 Employer Information
Randox
E: recruitment@randox.com
T: +44 (0) 28 9442 2413
Randox currently require a highly motivated and dedicated individual to take up the role of COVID Process Manager within our busy Accessioning Team. This role is to manage the day to day operations within the Accessioning Department, to improve processes and to develop staff. It is important to note this is a 24-hour department, so shift work and flexibility will be required.

This is a full-time, permanent position and it will be based at the Randox Science Park in Antrim Town.
Main Duties and Responsibilities will include:
The smooth and efficient running of the COVID-19 Accessioning Laboratory ensuring that all processes are conducted accurately in conjunction with Randox Standard Operating Procedures (SOPs) and in-line with ISO/IEC 17025 (2017) guidelines
Ensure objectives/ targets set by management are met by organising workflow and ensuring employees understand their duties or delegated takes – monitored through the various metrics including KPIs
Develop action plans to address non-attainment of KPI targets
Strict adherence to chain of custody procedures throughout the pre-analytical process of patient samples and ensuring all staff on shift are also complying with this.
The training and development of Staff and the conducting of regular training reviews and Appraisals.
Monitor employee productivity and provide constructive feedback as well as assisting in the identification and management of Non-Confirming work identified within the laboratory.
Ensuring that all members of the team are working safely in accordance with company Health and Safety Regulations
Ensuring that all staff are wearing the correct PPE (HAZMAT Suit, Safety Visor, Gloves, Face Mask and Disposable Shoe Covers) at all times.
To organise the Accessioning Rota
Ensure all staff are working and maintaining a safe working environment, including participation in laboratory housekeeping duties including stock control and general up-keep
This is not an exhaustive list and the role will have additional duties.
The candidate:
The ability to manage and motivate staff.
Highly motivated, independent and proactive; anticipates needs and issues and takes action accordingly
Strong work ethic and self-starter; able to effectively manage multiple priorities and adapt to change within a fast-paced environment.
Be able to effectively plan, develop and implement policies
Possess excellent verbal, written communication and organisational skills.
Knowledge of a variety of software packages, such as Microsoft Word, Outlook, PowerPoint, & Excel
About Randox:
Randox Laboratories are passionate about improving global health and saving lives through the development of innovative and pioneering products. Through our commitment and the skill of our people we have grown to be a world leader in diagnostics for clinical healthcare, toxicology, food security and providing quality solutions to over 145 countries. In order to serve our growing international markets, we require high calibre applicants with scientific, engineering, software and broader business skills – including sales, marketing, logistics, finance and many more.
Central to the Randox ethos is our drive to improve healthcare worldwide and every one of our staff plays a vital role in this aim.
Randox Laboratories Limited is an Equal Opportunities Employer
---