Customer Engagement Coordinator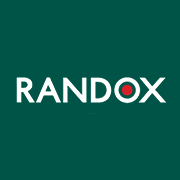 Employer Information
Randox
E: recruitment@randox.com
T: +44 (0) 28 9442 2413
Customer Engagement Coordinator – Chiswick – (Job Ref: 22/CSCK)
With the expansion of the Randox Health team, we are currently looking to recruit enthusiastic Customer Engagement Coordinators to join our team. This role will be based at our site in Chiswick.
The role of a Customer Engagement Coordinator is a dynamic, customer focused role, which is suited towards applicants who are hardworking and charismatic.
Customer Engagement Coordinators will be responsible for ensuring customer have an excellent experience while within the clinic, ensure that they feel comfortable at all times. Customer satisfaction is priority, ensuring a high quality of service is provided. Customer Engagement Coordinators are responsible for providing information on the services Randox Health have to offer, along with assisting in booking the services as a front of house liaison.
In line with CQC guidelines, the successful candidate will be required to undergo a DBS check.
The role:
• Represent Randox Health as the first point of contact for clients and professional stakeholders.
• Providing continuity of Care by coordinating all appointments and investigations.
• Ensuring all results are available for scheduled appointments.
• Operation of the company switchboard to receive, transfer, and / or connect a high volume of calls and maintain a rapid response rate according to agreed standards.
• Log all incoming calls and where required information on calls maintaining detailed and accurate records in PIS system. This also covers clients, visitors, or email enquiries.
• Liaise and follow-up with Professional Partners, Randox Associates, and nursing staff as required.
• The operation of the company Patient Information System (PIS), updating all calls, client details, and enquiries, appointments, bookings, sales, etc.
The candidate:
Essential:
• Clear communication and maintain a professional composure at all times.
• Tenacity.
• Invoicing and financial processing.
• Excellent written and verbal communication skills.
• Professional telephone etiquette and manner.
• Proficient level of IT literacy.
• Flexibility with working hours, as required by the business.
• Professional insight.
• Problem solving skills.
Desirable:
• The ability to input and record data efficiently.
• Experience in private / healthcare sector.
• Regulatory compliance experience.

---