Customer Service Engineer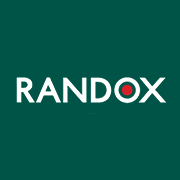 Employer Information
Randox
E: recruitment@randox.com
T: +44 (0) 28 9442 2413
Customer Service Engineer – (Job Ref: 21/CSED)
Randox Laboratories is currently recruiting for a Customer Service Engineer to support our expanding operations. The role will provide a talented and enthusiastic individual with an excellent opportunity to pursue an exciting and attractive career as a Service Engineer. The role will involve installation, commissioning and set-up of analyser equipment, routine servicing and preventative maintenance of analysers and associated equipment, emergency breakdown repair of analysers and provision of technical support by telephone and e-mail to Randox customers.
The successful candidate will be based from the our site in Dungloe.
The Role:
• Servicing and maintenance of Randox analysers (biochip and RX) and support 3rd party molecular/PCR equipment on site in Randox
• Preventative maintenance and emergency repair of Analysers
• Installation, commissioning and set-up of Analyser equipment
• Provide direct support to the end user and global network of Randox distributors by telephone and email
• Maintaining service and maintenance records according to Service Department Procedure
• Delivering engineering and operator training as required to internal staff, end customers and distributor personnel
Your Profile:
Essential
• Highly motivated with the ability to work independently and as part of a team.
• Willingness to travel internationally.
• Organisation skills in managing paperwork
• Excellent communication
• Ability to work effectively with others to establish and to maintain good working relationships with internal departments and customers.
• Flexible and able to travel extensively at short notice
• Computer literate
• Fluent English (speaking & writing).
• A valid UK driver's licence.
Desirable
• Previous experience in the medical devices industry.
• Have a minimum of a 2:1 in Biomedical Engineering or related subject.
About Randox:
Randox Laboratories is passionate about improving global health and saving lives through the development of innovative and pioneering products. Through our commitment and the skill of our people we have grown to be a world leader in diagnostics for clinical healthcare, toxicology, food security and providing quality solutions to over 145 countries. In order to serve our growing international markets we require high calibre applicants with scientific, engineering, software and broader business skills – including sales, marketing, logistics, finance and many more.
Central to the Randox ethos is our drive to improve healthcare worldwide and every one of our staff plays a vital role in this aim.
---