DENPRO TECHNICAL SALES REPRESENTATIVE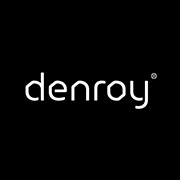 Employer Information
Denroy Plastics Limited
E: humanresources@denroy.com
T: 02891277556
Location: Denroy Plastics/DenPro
Denroy Plastics have recently developed a new brand, Denpro. The brand has been founded on the following PPE products:
Denpro DPL01 FFP3 mask
Heroshield face shields
The Bubl- Reusable Type II mask
Due to continual sales growth, an opportunity has arisen for a Technical Sales Representative who will help to further grow the Denpro brand.
Details of the post
The Denpro Technical Sales Representative will be pivotal in the growth of the Denpro brand. The role will offer a brilliant opportunity for a driven and technically minded individual to help grow a new and exciting brand, primarily within the Healthcare sector.
Duties of the role include:
Establishing the technical needs of the customer and working with the Denpro Team to fulfil them. Customers will mostly be hospitals and health trusts, with the Technical Sales Representative working with various functions within the hospital (ie. Health & Safety, Infection Prevention Control, Fit testers, Procurement)
Explaining complex technical information to customers in a way that is easily understandable.
Following up with customers and resolving any issues that may arise.
Keeping customers informed about new developments with Denpro products.
Reporting to management about sales made.
Updating records of customer communications and contact information.
Work with industry partners to develop Denpro's brand presence in the market.
Work with Denpro Sales Team to analyse sales vs budget and identify any reasons for increased/decreased sales
Travel: The role will involve significant travel, primarily around Great Britain but on occasion in Europe and beyond. The successful applicant will be expected to travel up to 80% of their working week.
Essential Criteria:
Experience in healthcare, medical or biomedical industries or a degree in one of these fields.
Note: Other related/similar industries will be considered.
Technical knowledge: The successful applicant will have an aptitude for comprehensively understanding how products work and an ability to convey this to others.
Strong interpersonal skills with a clear ability to build rapport
Ability to communicate effectively, both written and orally.
Strong IT skills with experience in Microsoft Office suite (Word, Excel and Power Point).
Willing to travel (up to 80%)
Desirable Criteria:
Experience in a sales role within medical or healthcare sectors
Sales experience
Knowledge of CRM Systems
Negotiation skills
Time management skills
Self-management skills
Analytical skills
Organisation skills
Flexibility
Attention to detail
Active liaison with other members within the organisation and to contribute to the overall management and development of the company resulting in the meeting of its objectives.
This job description is not restrictive and may be reviewed, revised or altered to meet the needs of an evolving organisation.
This role will require up to 80% travel across Ireland and the UK. As this is the case, a valid passport and clean driving lisence is required.

---