Despatch Operative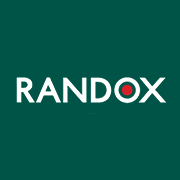 Employer Information
Randox
E: recruitment@randox.com
T: +44 (0) 28 9442 2413
Despatch Operative (Job Ref: 21N/DISA)
We are hiring people on a full- time basis to work within a new team that has been set up to pick, pack and despatch COVID Test Kits that have been ordered by our customers. These roles are temporary initially and will be based at the Randox Science Park in Antrim town.
The Role:
• Picking components based on customer orders
• Checking and sorting of kits for despatch
• Meeting packing and despatch schedules
• Despatch of orders
• Assembly of outer boxes and crates
• Ensuring that all relevant paperwork and dispatch records are completed accurately.
These roles will work 4 x 9 hour shifts per week and will include working 1 day over the weekend (either a Saturday or Sunday) as part of the rota. Working hours are 9.00am- 6.40pm. If you are a young worker (under 16-18 years old) the hours will be 10am-6.40pm x 4 shifts.
The candidate:
• GCSE (or equivalent) Maths and English Language
• Good interpersonal and team working skills
• Excellent time keeping skills
• Computer literacy would be beneficial
• Experience of shift work, whilst not essential, may also prove advantageous.
Full training will be provided. Opportunities for progression exist for those who show potential.
About Randox:
Randox Laboratories are passionate about improving global health and saving lives through the development of innovative and pioneering products. Through our commitment and the skill of our people we have grown to be a world leader in diagnostics for clinical healthcare, toxicology, food security and providing quality solutions to over 145 countries. In order to serve our growing international markets, we require high calibre applicants with scientific, engineering, software and broader business skills – including sales, marketing, logistics, finance and many more.
Central to the Randox ethos is our drive to improve healthcare worldwide and every one of our staff plays a vital role in this aim.
Randox Laboratories Limited is an Equal Opportunities Employer
---