Director of Finance and Planning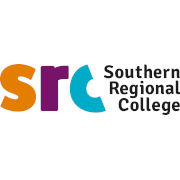 Employer Information
Southern Regional College
E: recruitment@src.ac.uk
T: 028 30259785
As a member of the Executive Team, the post-holder will provide drive and leadership in the development of business plans, KPI setting, monitoring and achievement for a range of key functions and activities including finance, income generation and external projects, information management, business development and engagement and client complaints and compliance.
The post-holder will be responsible for providing strategic direction and leadership in all areas of responsibility ensuring the delivery of Southern Regional College's strategic outcomes.
The post-holder will have a primary role to support the Chief Executive in developing external partnerships relevant to the College's strategic aims and in particular business support and skills delivery for the local economy. In addition, the post-holder will lead the senior management team in the development of the annual College Development Plan in conjunction with the Governing Body and Chief Executive.

The post-holder will sit on the College's Estates Project Board and will have direct responsibility in managing project costs in conjunction with the Projects' Director and Chief Executive. They will be expected to deputise as required within the Executive Team and undertake other duties, as required, to fulfil the responsibilities of the post.
This is a full-time, permanent appointment and closing date for applications is Friday 25th June at 4pm. Interviews will likely take place during week commencing 26th July 2021.
Permanent
Closing date: Friday 25 Jun 2021
Salary: £81497
Apply for job
---