Electrical & Electronic Design Engineer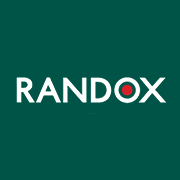 Employer Information
Randox
E: recruitment@randox.com
T: +44 (0) 28 9442 2413
Electrical & Electronic Design Engineer (21N/EENO)
The roles will be based at The Randox Science Park in Antrim Town, Co. Antrim, Northern Ireland.
The Role:
• Develop design concepts based on user requirements
• Contribute to the development of Functional Requirements Specifications based on user requirements and approved design concepts
• Working within a multi-disciplinary team, clearly communicate requirements to other team members to ensure all development and testing is co-ordinated appropriately.
• Applying knowledge of Electronic, Electrical, RF, Analogue and Digital design for the design, assembly and prototyping of system components into working systems for development assessment
• Work alongside other engineering disciplines and Scientists to ensure designs are rigorously tested, verified and validated
• Identify appropriately specified COTS products / software for use within a system
• Liaise with purchasing department on the identification and evaluation of suitable suppliers
• Generate and maintain technical documentation, specifically, but not limited to, specifications, design drawings, design calculations, work instructions, FMEA, BOM etc.
• Contribute to risk/hazard analysis for products under development and released
• Report on status of projects / designs, both orally and in written format, to direct and senior management
• For both products under development and released products, contribute to design change when necessary, ensuring that design change is managed in a controlled way
• Ensure all systems are designed to a high quality, ensuring compliance with appropriate internal procedures and European and International standards
• Conduct and contribute to design reviews
• Assist in training of company staff in the manufacture and service of developed systems
The Candidate:
Essential:
• Possess a higher-level qualification in Electrical and Electronic Engineering, or be able to demonstrate appropriate industrial experience
• Demonstrate relevant experience in electronic design, covering both analogue and digital circuits
• Desire to learn and explore new technologies
Desirable:
• Altium DXP/Nexar experience
• Experience in Embedded software development and general programming skills
• Understanding of Design for Manufacture principles
• Experience/knowledge of CE product marking and design for EMC compliance
• Knowledge of ISO 13485, IEC:EN61010 and FDA guidance for the development of Medical Devices would be beneficial
This is a unique opportunity to join an innovative international company in a growing industry that can provide career security and genuine advancement opportunities for those who show potential.
About Randox:
Randox Laboratories is passionate about improving global health and saving lives through the development of innovative and pioneering products. Through our commitment and the skill of our people we have grown to be a world leader in diagnostics for clinical healthcare, toxicology, food security and providing quality solutions to over 145 countries. In order to serve our growing international markets we require high calibre applicants with scientific, engineering, software and broader business skills – including sales, marketing, logistics, finance and many more.
Central to the Randox ethos is our drive to improve healthcare worldwide and every one of our staff plays a vital role in this aim.
Randox Laboratories Limited is an Equal Opportunities Employer
---