Engineer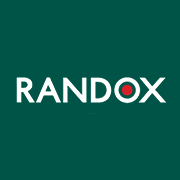 Employer Information
Randox
E: recruitment@randox.com
T: +44 (0) 28 9442 2413
Engineer (21/RTES)
Randox Engineering provides the unique opportunity to work at the cutting edge of automated analyser design where you'll be responsible for solving problems and designing systems from concept up, to deliver fully integrated modules and subsystems and bring them to market.
We require a range of different types of engineers including –
• Software Engineers
• Mechanical Engineers
• Electrical Engineers
• Electronic Engineers
Essential Criteria –
• Be educated to degree level in an Engineering related subject, minimum 2.1 classification
All members of Randox Engineering need to be multi-skilled and hence have a wide range of responsibilities including:
• Research and development of components, systems and processes
• Requirements and specification generation
• Conceptual and detail design
• Prototyping and system building
• Systems integration
• Design documentation and reporting
• Evaluation and validation test planning, operation and reporting
• Supporting Technical Authors, Chemistry R & D, Service Teams and otherproject members
• Ensuring adherence with regulatory bodies and compliance requirements (FDA, CE, UL)
• FMEA and risk management
Who we are/Cé muid:
Randox Laboratories is passionate about improving global health and saving lives through the development of innovative and pioneering products. Through our commitment and the skill of our people we have grown to be a world leader in diagnostics for clinical healthcare, toxicology, food security and providing quality solutions to over 145 countries. In order to serve our growing international markets we require high calibre applicants with scientific, engineering, software and broader business skills – including sales, marketing, logistics, finance and many more.
Central to the Randox ethos is our drive to improve healthcare worldwide and every one of our staff plays a vital role in this aim.
---