Estimator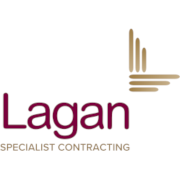 Employer Information
Lagan Specialist Contracting Group
E: recruitment@laganscg.com
T: 028 9045 5531
Role Overview
An excellent opportunity has arisen for an Estimator to join Charles Brand to deliver the business growth plans. The successful candidate will be responsible for providing a professional and efficient and complete estimating service for all projects tendered by Charles Brand Limited, ensuring that contracts can be won to meet the overall business and financial objectives of the Company.
​​​​​​​What you'll do
Implement the strategy and systems of the Company, ensuring tenders are undertaken and prepared to the high quality standards that the Company reputation demands.
Responsible for all aspects of the tender compilation.
Ensure all requirements of tender documentation are identified and included in tender cost.
Resolution of all commercial issues and queries in consultation with Designers, Clients Representative, Sub- Contractors and Suppliers as relevant.
Carry out tender evaluations highlighting any pricing anomalies, exclusions, additions, specification qualifications or changes, provisional sum allowances, fixed price adjustments, risk considerations, contingencies.
Participate in and advise on value engineering workshops identifying areas of potential cost improvement, researching and reporting on alternative solutions for materials and components.
Prepare cash flows as part of tender review.
Provide a professional approach to every stage of the tender process.
Produce a programme to monitor the progress of the tender and key dates within the formulation of the bid.
Ensure that every aspect of the bid is evaluated from first principles.
Check and confirm that the quantities being used are correct, ensure that a comprehensive pricing document is prepared for compilation of the tender project cost.
Demonstrate that in terms of method, engineering and build-ability every aspect of the tender has been produced accurately and reflects the true cost of labour, plant and materials, for both direct and in-direct costs.
Work and liaise closely with other members of the team, including Operations Managers, Commercial Managers, Planners, Quality and Safety departments in the preparations of tenders, ensuring the highest level of quality in the tender submission.
Preparation of the tender submission to the exact requirements of the client and ensure the tender is submitted within the deadlines specified.
Presentation of the components of the tender to Senior Management in the Tender Review to allow the tender to be signed off prior to submission.
Attend site visits and tender meetings to represent the Company and liaise with clients throughout the process.
Review all tender submissions including unsuccessful bids, ensuring that any problems are identified and solutions proposed and implemented.
Where applicable, work alongside Joint Venture partners ensuring a professional estimating service is provided which meets the Company's requirements.
Any other responsibilities as required by the job function, ensuring the efficient and profitable operation of the business.
Carrying out take-off
Preparing Cost Plans
For further details about the role, including essential criteira, please see job description.
---