Fab/Weld Operative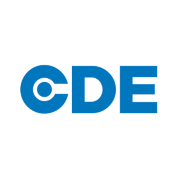 Employer Information
CDE
E: recruitment@cdeglobal.com
T: +44 28 8676 7900
CDE exists to create our best world through bold engineering in the waste recycling and natural material processing industries. We move forward together, continuously creating to the highest global standards. We are always customer-focused, relentlessly innovating with a single purpose in mind:
To create our best world, a ton at a time.
CDE Global is now seeking to appoint an experienced Fabricator/Welder, to join the team. Reporting directly to the Fabricator/Weld Supervisor – Chargehand.
The position is based in Monkstown, Northern Ireland. The shift pattern is 3,3,4, rotational – Thursday, Friday & Saturday Day shift for two weeks and the 3rd week Wednesday, Thursday, Friday & Saturday Day shift.
Job Purpose:
To safely carry out required fabrication and/or welding tasks and duties in accordance with specifications and per company standards by performing the following duties.
Responsibilities:
Adhering to company safety policies and procedures at all times.
Mig and tig welding, including the following:
Create quality welds according to blueprints (weld symbols).
Inspect welds for accuracy.
Prepare product to be welded by grinding, drilling, milling, tapping and cutting steel/aluminium parts.
Change wire, welding, as needed.
Change gas tanks, as needed
Analyse specifications, drawings, work orders, and material safety data sheets to plan layout, assembly, and fabrication operations.
Clean and prepare parts before welding
Perform seam finishing, component fit-up, drilling and tapping and other minor machining functions
Maintain target 5s standards for your work area and identify and implement improvements.
Ensure all equipment is properly set-up and used in a safe manner and that all safety devices are in use.
Performs first piece inspections as well as all subsequent inspections as required by CDE standards.
Identify and assist in the development of jigs & fixtures to continuously improve welding activities within CDE.
To meet agreed production targets according to customer demands.
To carry out the agreed preventative maintenance schedule.
Monitor equipment and request maintenance when required.
Perform simple maintenance and repair as required.
Perform other job-related duties as assigned.
Job Description attached for full review.
---