Facilities Advisor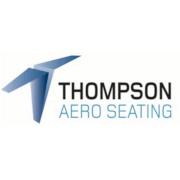 Employer Information
Thompson Aero Seating Limited
E: careers@thompsonaero.com
T: +44 (0) 28 3833 4000
AIM Altitude's ethos is to deliver excellence in all aspects of cabin interiors by delivering market-leading products and services for every characteristic of an aircraft's interior.
Continuing with our vision for growth and expansion, Aim Altitude (Cambridge) are hiring for a Facilities Advisor who will provide professional support and guidance to the business, enabling the effective operation of the business, ensuring the facility and its equipment is correctly maintained and processes & policies adhered to. The Facilities Advisor will support, and promote a positive HSE culture across AIM.
The successful candidate will:
Support & maintain AIM Health, Safety and Environment policies and processes.
Review and make changes to working practices to ensure they are safe and comply with all relevant legislation.
Ensure HSE related incidents are investigated thoroughly, and clear recommendations are provided to stakeholders working closely with the HSE Advisor.
Support Equipment Training where required and support the procurement and delivery of externally sourced Training.
Provide guidance and practical solutions to ensure legal compliance and best practice
Support the H&S risk assessment process across AIM
Ensure AIMs contractors are managed appropriately, hold the appropriate approvals, delivery and cost effective.
Ensure subcontracted functions are compliant to HSE requirements and enforced whilst onsite.
Where required perform Risk Assessments and Safe Systems of Work (SSOW).
Work with the QHSEF team to ensure all employees are adequately trained in the correct and safe use of its equipment and maintain a Skills Matrix.
Ensure Waste is Managed and Controlled correctly in accordance with HSE requirements.
Maintain a Robust Documentation retention system to ensure effective record management.
Ensure AIMs equipment is maintained and serviced correctly and on time.
Ensure AIM maintains all appropriate licenses where required and ensure legal compliance.
This is not an exhaustive list of all responsibilities. The successful job holder will be expected to perform varying tasks as required by their line manager & the overall objectives of the organisation.
​​​​​​​Reward
Our commitment to investing in and developing our staff professionally is supported and valued throughout the organisation. In addition to an exciting progressive career with our global organisation, you can expect a lucrative salary, pension, generous holiday entitlement and continuing opportunities.
Requirements
Minimum of 3 years of progressive Facilities experience in a role at a similar level.
Preventative Maintenance planning.
Maintenance of facility and equipment In accordance with HSE requirements.
Maintenance of facility and equipment In accordance with OEM requirements.
Knowledge of current Health, Safety and Environmental Legislation.
Ability to generate Risk assessments and Safe Systems of Work (SSOW)
Good IT skills, experience of web based portals & Office applications
Click "apply" or contact our HR team; careers@thompsonaero.com to hear more about the position.
AIM Altitude reserve the right to enhance criteria in order to facilitate the shortlisting process. It is therefore essential that your application contains full concise information and evidence relevant to the position.
AIM Altitude is an equal opportunities employer

---