Financial Planning & Analysis Accountant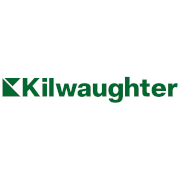 Employer Information
Kilwaughter
E: recruitment@kilwaughter.com
T: 028 2826 0766
We currently have an opportunity for a driven and ambitious Financial Planning & Analysis (FP&A) Accountant to join our team. This is a pivotal role in a high potential, £45m+ business with the energy and ambition to develop our capability and grow to realise our full potential.
This role will be responsible for providing financial insight and value-add to the business' operations by identifying and delivering financial and operational efficiencies, ERP improvements, financial modelling expertise, reporting enhancements and budget monitoring.
This is a fantastic opportunity for either an experienced, or newly qualified accountant to join our team and work as part of a growing business that is prepared to invest in your future.
---