Foreman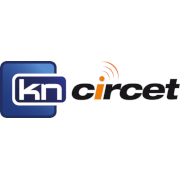 Employer Information
KN Circet
E: recruitment@kncircet.ie
T: +353 (1) 457 5000
Circet UK are currently recruiting for an experienced Foreman.
Responsibilities:
Responsible for the H&S & Quality of the squad.
Completing daily RAM's
Provide new installation of duct, chambers, cabinets & associated equipment.
Clear blockages in the highway and reinstate to industry standard ensuring all information / pictures are captured on company supplied assets
Be competent in the use of Stihl Saws / Wacker plates / trench compactor / mini digger / jack hammer and hold the correct certification to complete the works
Install new draw rope or cable as required
Complete appropriate paperwork for your daily works (job sheets / risk assessments / plant sheets / driver checks)
Experience of risk assessment and hazard identification and a strong focus on health and safety requirements and responsibilities.
To be responsible for the company assets & plant assigned to you for the purpose of performing your duties.
To treat internal and external customers with respect and provide support at all times.
Ensure compliance with all current client processes and procedures
Experience in a similar operational or engineering environment within the telecommunications industry
Be able to communicate effectively and professionally with internal and external clients.
The successful candidate will hold a full UK drivers' licence and have a minimum 1 year proven driving experience, they will also be able to prove confident skills in the area of street works and have industry recognised qualification to the following standard: NRSWA, CSCS, First Aid, Disclosure Scotland
One member of each crew must have a towing licence (separate from HGV driver)
Health & Safety Obligations:
Fully understand and implement the company safety policy and procedures.
Ensure that the programmes for the contracts are successfully delivered with the "Work Safe Home Safe" ethos.
Drive compliance to any regulatory measures that may apply to the works and operations that KN undertake.
Ensure that site crews have access to company RAMS and undertake their "Point Of Work Risk Assessment" and site survey prior to commencing works.
Ensure that all tools, plant and equipment are fit for purpose for the works to be undertaken onsite.
Ensure that suitable and sufficient types of PPE have been issued and are being utilised onsite.
Drive compliance onsite ensuring that suitable forms of SLG have been employed and implemented.
Undertake site based and yard inspections inclusive of gate checks.
Identify areas for improvement inclusive of site crew competence.
Report any unsafe acts, dangerous occurrences, near misses, incidents or accidents onsite.
Report utility strikes to Regional HSEQ and ensure suitable investigation has been undertaken along with completion of remedial action.
Assist with any incident investigation where necessary ensuring that all further control and recommendations are implemented, understood and adhered to so that re-occurrence does not happen.
Stop works onsite in the event of identification of unsafe working practices, methods, equipment being used or incompetent personnel employed to undertake works.
Representation of the company at all times acting as a HSEQ Organisational Ambassador when supervising works and liaising with both clients and customers.
---