Full Time/Part Time Pharmacists, Isle of Man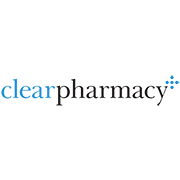 Employer Information
Clear Pharmacy
E: jan@clearpharmacy.com
T: 02890 247 333
We currently have excellent opportunities for qualified Full Time / Part Time Pharmacists to work in our various branches on the Isle of Man. Opportunities include Pharmacist Managers and Supporting Pharmacists.
The successful applicants will complete managerial duties and assist in leading and developing teams to advance and deliver professional services. In addition, the Pharmacists will be required to build excellent relationships with the Pharmacy teams and local healthcare professionals. It is essential for applicants to be both commercially and customer focused and to have the skills necessary to successfully drive our business forward.
Applicants must be flexible to work days and weekends, eligible to work on the Isle of Man and prepared to travel to various branches across the Island.
Competitive Salary
5 weeks paid holiday
Minimal paperwork
Full Head Office support
GPhC registration fees paid
Relocation package available for non-resident applicants
---