Full Time Pharmacist Manager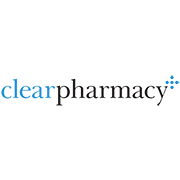 Employer Information
Clear Pharmacy
E: jan@clearpharmacy.com
T: 02890 247 333
We have an excellent opportunity for an experienced Pharmacist Manager to lead and develop our 16 Waterside Branch, 5 days per week. It is essential for the Pharmacist Manager to be both commercially and customer focused and to have the skills necessary to successfully lead a team to advance and deliver professional services.
Applicants should ideally have experience of developing a community pharmacy with residential home business. Experience of preparing nursing home orders is desirable. Applicants must have experience of mentoring and assisting in the development of Foundation Trainee Pharmacists.
Applicants must also be registered with PSNI, eligible to work in the UK and qualified to provide a range of additional services including Minor Ailments, Substitute Dispensing, Respiratory and Diabetes MURs and Smoking Cessation.
We can offer:
​​​​​​​Competitive Salary
5 weeks paid holiday
Minimal paperwork
Full Head Office support
5 days per week
---